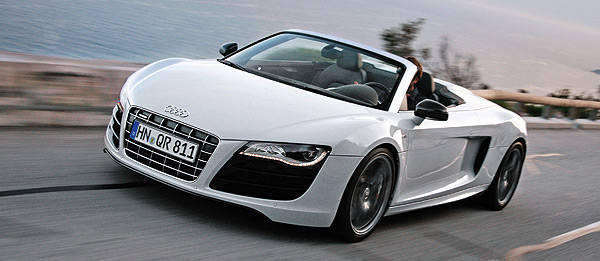 An Audi R8 Spyder that was stolen in Paris, France, was recovered in Athens, Greece, thanks to its GPS vehicle-tracking system. This underlines the system's value in recovering vehicles at the soonest possible time despite the distance involved.
According to Cobra, the maker of the vehicle-tracking system, the Audi R8 Spyder was stolen in Paris and driven nearly 3,000km through countries like Italy, Slovenia and Croatia before it reached Athens, where "it would likely have been shipped to the Middle East for onward sale."
Fortunately for the United Kingdom-based leasing company that owned the car, it was fitted with the CobraTrak GPS vehicle-tracking system that covers 36 European countries, Russia and South Africa.
After receiving the lessee's report that the car had been stolen, the leasing company immediately got in touch with the French police who acted once they had received the vehicle's information and status from Cobra's accredited secure operating center. Cobra then handed the incident over to its Greek secure operating center. In less than two hours, the local police located the undamaged car in a multi-level car park, arrested a suspect and secured the vehicle by moving it to a police compound.
"A record 50 percent of stolen cars are never recovered as a growing number are quickly moved across borders and then sold using falsified documentation," said Andrew Smith, Cobra UK managing director. "With high value cars stolen to order by professional crime rings, and long lead times on prestige vehicles built to order, investing a comparatively small amount in a tracking product such as CobraTrak can reap dividends in minimizing the stress and hassle of having to replace a stolen vehicle."
Continue reading below ↓
Recommended Videos