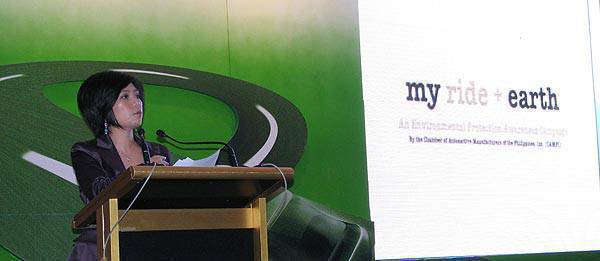 A "greener and grander" Philippine International Motor Show (PIMS) awaits guests who will visit the World Trade Center from August 19 to 22 for the Chamber of Automotive Manufacturers in the Philippines' biennial car show.
With the theme "Drive the Green Road", environment-friendly vehicles like hybrids and those that run on alternative fuels will be on display along with the latest clean-burning, diesel-powered vehicles and fuel-efficient, petrol-fed ones.
Green vehicles which will be on display during the Philippine International Motor Show include Mitsubishi's i MiEV, which first appeared in the second PIMS in 2008 as a concept vehicle. It is now available as a production vehicle for the Japanese and Singaporean markets, and may even interest local motorists. Honda Cars Philippines is also working on bringing its Personal Mobility Vehicle, a self-balancing unicycle, to the show.
The event will also see CAMPI launch its own environmental protection awareness campaign called "My Ride+Earth" to complement its ongoing advocacy on the issue of climate change. The campaign involves video snippets where the likes of comedian Ramon Bautista will give tips to motorists on how to conserve fuel. CAMPI will also give away its first Green Motoring Guide, a compilation of tips on how to be fuel efficient when driving.
"Perhaps in our own small way, we can help spread awareness, provide information, help increase our understanding on what we as individuals can do to help mitigate climate change by lowering our carbon footprint through healthier daily habits that not only help save the environment, but help save money as well," CAMPI president Elizabeth Lee said.
ADVERTISEMENT - CONTINUE READING BELOW ↓
The Philippine International Motor Show will feature roughly 30 brands in a total floor space of 15,000 square meters. More than 60,000 visitors are expected to attend the third staging of PIMS.
The 3rd PIMS will be held from August 19 to 22 at the World Trade Center in Pasay City. Read more about what cars to expect at the motor show here: