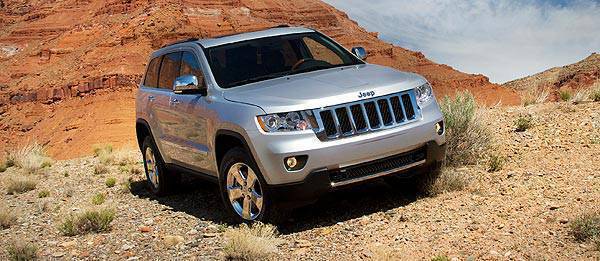 CATS Motors, the exclusive distributor of Chrysler's family of vehicles, is bringing in the all-new Jeep Grand Cherokee just in time for the coming summer season.
Scheduled to go on sale in March, the all-new Jeep Grand Cherokee combines on-road performance and refinement with the brand's legendary off-road, four-wheel drive capability.
Among the new features of the new Grand Cherokee is the Quadra-Lift air suspension system that features five height settings:
Normal mode. In this setting, the Grand Cherokee has 8.1 inches of clearance and offers improved fuel economy and aerodynamics during on-road driving.
Off-road 1 mode. Here, the Grand Cherokee is lifted an additional 1.3 inches for added height in clearing obstacles.
Off-road 2 mode. This setting gives the vehicle its legendary Jeep off-road capability by increasing its ground clearance to 10.7 inches.
Parking mode. When parked the Grand Cherokee lowers the vehicle by 1.5 inches from its normal ride height, allowing for easier ingress and egress to and from the vehicle and loading its roof rack.
Aero mode. This lowers the vehicle by 0.6 inches to maximize its performance and fuel economy.
The Quadra-Lift adds up to 4.1 inches of lift span that is supported by four-corner air springs that provide a cushioned, premium ride. The Quadra-Lift system operates automatically although it may be controlled manually via its console-mounted controls.
Continue reading below ↓
Recommended Videos
The all-new Jeep Grand Cherokee will arrive with a 3.6-liter flexible-fuel V6 Pentastar engine which delivers 290hp and 353Nm of torque, making it more powerful and more fuel-efficient than the model it effectively replaces.
[gallery]731[gallery]