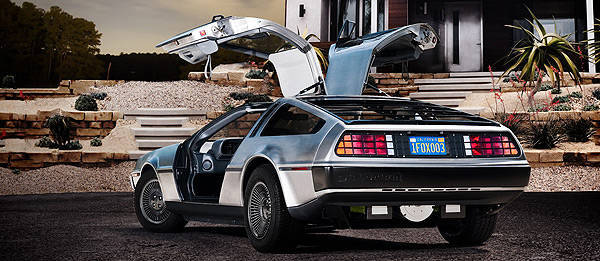 The DeLorean DMC-12 may have been around since 1981, but this 30-year old car is embracing the future as the DeLorean Motor Company (DMC) has teamed up with Epic Electric Vehicles (Epic EV) to develop an electric-powered version of its iconic car for future production.
Both DMC and Epic EV have already developed a prototype of the electric vehicle, which combines the existing DeLorean automobile with the Epic EV electric powertrain that has an output of 260hp and 488Nm of torque. With the power being drawn from a Flux Power lithium iron phospate battery that has an expected battery life of seven years or over 160,000 kilometers, the DeLorean Motor Company Electric Vehicle (DMCEV) has an expected range of over 160km in city driving.
Both companies plan to produce a few more prototypes for evaluation before launching the production model of the DeLorean Motor Company Electric Vehicle in 2013.
The DeLorean earned its place in pop-culture history with its easily recognizable gull-wing doors, stainless steel body, and rear mounted engine although its biggest claim to fame is its role as the unlikely time machine in the Back To The Future film trilogy.
DMC acquired the original company's name in 1995 and now owns the largest remaining stock parts from the factory and original suppliers. In addition to servicing, restoring and selling DeLorean automobiles, parts, accessories and merchandise to customers around the world, DMC also assembles cars to order, featuring parts or designs from the original DeLorean automobile but fitted with modern engine and suspension technology.
Continue reading below ↓
Recommended Videos