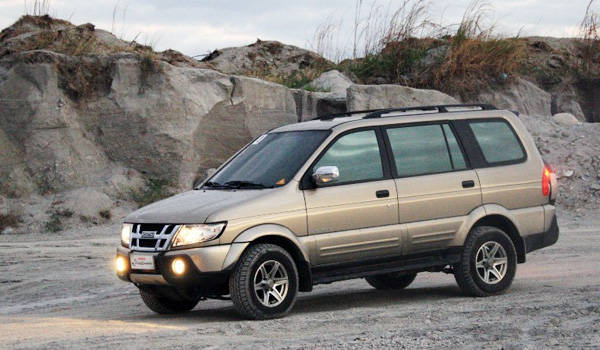 The Isuzu Crosswind may be an aging vehicle, but it remains a best-seller, according to Isuzu Philippines Corporation (IPC).
During a road trip to Pampanga this week with a small group of media, IPC revealed that based on official sales reports, the Crosswind is the ninth best-selling vehicle in the country in 2012 among all the brands of the Chamber of Automotive Manufacturers of the Philippines, whose members include Toyota, Mitsubishi, Honda, Ford, Kia and Nissan, among others.
IPC senior vice president Arthur Balmadrid also shared that the Crosswind remains to be Isuzu's most popular model, accounting for more than 55% of its overall sales.
This year, sales growth for the Crosswind continues to be steady as its XS variant becomes a popular option as a taxicab unit. "The XS variant is slowly gaining popularity as a taxi alternative in Baguio," said Joseph Bautista, IPC assistant sales division head. The Crosswind XS has a listed price of P750,000.
ADVERTISEMENT - CONTINUE READING BELOW ↓
Do you think the Crosswind XS will catch on among Metro Manila taxi operators?
ADVERTISEMENT - CONTINUE READING BELOW ↓
Recommended Videos