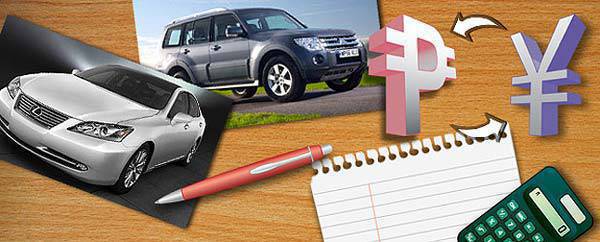 One of the raging issues in the local auto industry these days is the recent implementation of the tax exemption among certain Japanese-made vehicles as mandated by the Japan-Philippines Economic Partnership Agreement (JPEPA). The bilateral free-trade agreement--signed in September 2006--aims to either reduce or eliminate tariffs on exported products and services between Japan and the Philippines.

In July, the Department of Trade and Industry has notified the industry that Japan-made vehicles with 3.0-liter engines and above are now tax-free under the JPEPA. And this is when the uproar began. Under the agreement, Japanese vehicles like the Nissan Patrol, the Mazda CX-9, the Mitsubishi Pajero, the Toyota Land Cruiser, the Subaru Outback, and practically the entire Lexus lineup are now exempt from import duties, allowing their local distributors to sell them to customers at much lower prices.

Take the Mitsubishi Pajero. Last year, the price of the gasoline version was P3.27 million, while the diesel variant cost P3.45 million. Today, thanks to the JPEPA, the Pajero gasoline can be had for just P2.55 million and the Pajero diesel for just P2.75 million.
ADVERTISEMENT - CONTINUE READING BELOW ↓
But the main beneficiary of the JPEPA's tax exemption is Lexus, whose entire product lineup has basically reaped the fruits of the free-trade agreement. Consider: the ES350 is now just P3.188 million (from P3.718 million); the GS460, P4.878 million (from P5.328 million); the RX350, P3.718 million (from P4.208 million); the LX570, P6.688 million (from P7.238 million); the LS460L five-seater, P6.888 million (from P7.458 million); and the LS460L four-seater, P7.888 million (from P8.418 million).
In what was probably a resultant development, Lexus sold 30 units in July, significantly more than the usual 15 to 20 units it used to move prior to the implementation of the JPEPA's tax exemption. No wonder the distributors of European brands that directly compete with Lexus are up in arms about the issue.
"With the JPEPA, Japanese brands will now have an advantage in terms of pricing," said Felix Ang, president of CATS Motors, the local distributor of Mercedes-Benz. "It has made it more viable to import than assemble."
ADVERTISEMENT - CONTINUE READING BELOW ↓
Recommended Videos
"It obviously puts us at a price disadvantage," added Maricar Parco, marketing director of Asian Carmakers Corporation, the authorized distributor of BMW in the country. "We can only be truly competitive when there's a level playing field. That's all we ask for."
Well, what do you think? Are you for or against this JPEPA thing?