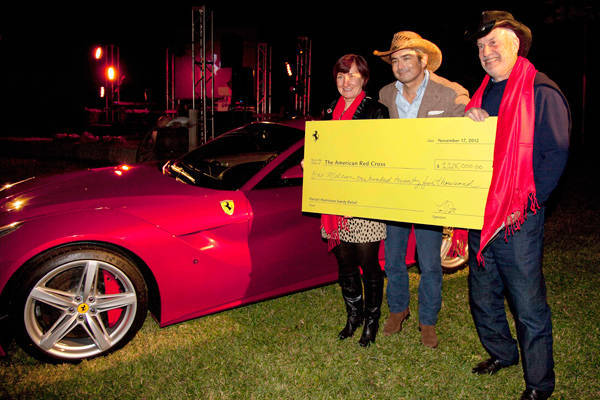 After extending help to natural-disaster-stricken Japan and Italy, Ferrari has once again auctioned off a car to help areas affected by a calamity. This time, it sold the first F12 Berlinetta to be delivered in the US to help Hurricane Sandy relief operations.
The Italian carmaker's V12 flagship model was sold for $1.125 million (P46.27 million) at a Ferrari event in Austin, Texas, during the Formula 1 US Grand Prix weekend. In addition, Ferrari had already raised $345,000 (P14.19 million) in-kind donations from dealers, clients and friends since the superstorm hit the US. During the auction, it raised another $50,000 (P2.06 million) through online and personal donations. Ferrari has collected over $1.5 million (P61.7 million). Proceeds will go to the American Red Cross "to help areas most affected by Hurricane Sandy."
A starting bid of $315,888 (P12.99 million) was placed on the F12 Berlinetta, which was launched in the US at the Concours d'Elegance of Pebble Beach. The bid quickly reached $1.125 million, thanks to the participation of bidders from the audience and those who pre-arranged their bid via phone.
Bravo, Ferrari!
Continue reading below ↓
Recommended Videos