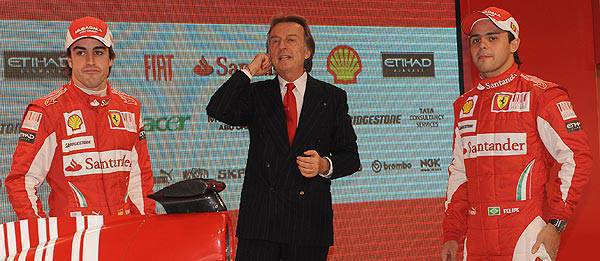 The Fédération Internationale de l'Automobile's (FIA) recently approved plans for Formula One teams to run 1.6-liter turbocharged inline-four engines from the 2013 season onwards. As expected, the racing series' most successful team has made known its displeasure of the move.
According to AutoMotorundSport.de, Ferrari chairman Luca di Montezemolo only accepted the shift from the V8 engines used currently in F1 "under protest."
"Four cylinders is not Formula One. We will not be building any for our street cars and for the top class of racing it sounds a bit pathetic," Montezemolo was quoted saying in the report. "Why couldn't we have a V6 turbo? We should not confuse affordable with cheap."
Montezemolo added that Ferrari will continue to rally against the FIA's adoption of the smaller engine for the series and hopes to delay its introduction for at least one season by looking for allies who are also against it. (See gallery below for some of Ferrari's most recent F1 cars.)
Though Mercedes Grand Prix race director Norbert Haug doesn't share Montezemolo's sentiments, the German does argue that shifting to four-cylinder engines is costly.
"It would have been better to extend the V8 era," Haug said. "That (V8) is a low-cost engine." Incidentally, Mercedes-Benz HighPerformanceEngines powered three of the 12 teams that took part in the 2010 F1 season, with Vodafone McLaren Mercedes finishing second in the Constructors' championship.
Continue reading below ↓
Recommended Videos
[gallery]703[gallery]