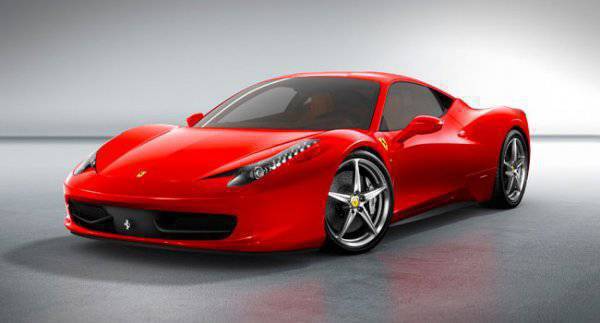 Ferrari has revealed the successor to its F430 mid-engined V8 'budget' supercar--the 458 Italia.
The Ferrari 458 Italia, which will be officially launched at the Frankfurt Motor Show in September, is powered by a new 4.5-liter V8 engine that puts out 562hp and 398lb-ft of torque. With an output of 127hp per liter and a redline of 9,000 rpm, the 458 Italia not only has the highest specific output of any naturally-aspirated Ferrari to come out of Maranello, it's also the highest-revving car in its market segment.
Capable of going from 0 to 100kph in just 3.4 seconds before topping out at a speed of 325kph, the Ferrari 458 Italia not only trumps the F430, it can also beat the race-spec'd F430 Scuderia's 3.6 seconds and 319kph.
The Ferrari 458 Italia is equipped with the same seven-speed dual-clutch transmission used in the Ferrari California revised to match the new engine's blistering performance that, according to the Italian carmaker, "guarantees high torque even at lower engine speeds...allowing the car to reach its maximum speed in top gear."
Beyond the mechanical changes are the new aerodynamic developments, specifically the small, elastic winglets at the nose that generates downforce. When the Ferrari 458 Italia picks up speed, these winglets deform downwards, reducing the radiator inlets' section, thereby cutting the drag it generates.
Despite its power, the Ferrari 458 Italia is also environment friendly with a fuel consumption rate of 13.7 liters per 100 kilometers and an emission rate of 320 grams of carbon dioxide per kilometer.
In statement, Ferrari chairman Luca di Montezemolo said the manufacturer pays homage to Italy with the 458 Italia.
"The new Ferrari is a tribute to Italy and its unique qualities. The creative flair of its people, the quality and style of its products all go to make up a country that is synonymous to excellence," di Montezemolo said.
Continue reading below ↓
Recommended Videos