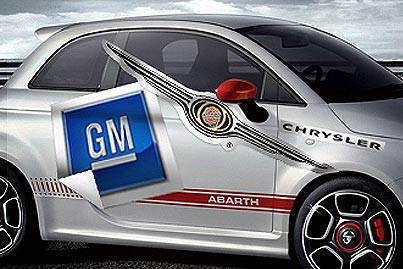 Fiat SpA confirmed plans to acquire General Motors' (GM) European operations just days after the Italian carmaker announced a Chrysler takeover.

Reports said Fiat chief executive Sergio Marchionne is set to meet with German economic and foreign ministers to negotiate with GM Europe's German unit for the Opel brand.

"From an engineering and industrial point of view, this is a marriage made in heaven," Marchionne was quoted saying in the Financial Times.

Fiat's current automobile brands include Fiat, Lancia, Alfa Romeo, Maserati and Ferrari.

It is also said to be evaluating the possibility of spinning off its auto manufacturing business to form a new company.

As Fiat moves closer to acquiring Chrysler and with the planned takeover of GM's European unit, Fiat's new company would be worth $106 billion.

It will overtake Volkswagen to become the second largest automaker in the world behind Japan's Toyota Motor Corp.

Continue reading below ↓
Recommended Videos