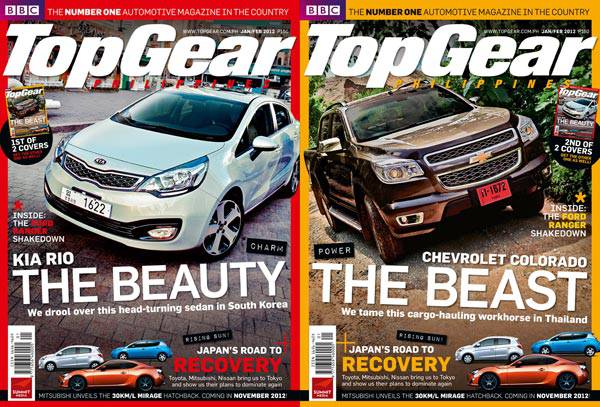 It's going to be a happy New Year indeed once you grab a copy of our January/February 2012 issue. To kick off an exciting year, we bring you two covers--one sporting the charming Kia Rio and the other featuring the powerful Chevrolet Colorado.
Other feature stories inside the new issue include:
* A shakedown of the all-new Ford Ranger;
* Japan's road to recovery as laid out by top brands like Toyota, Mitsubishi and Nissan;
* And the skinny on the Mitsubishi Mirage hatchback, which can run up to 30 kilometers per liter of fuel.
There's a whole lot more inside, of course, so don't forget to grab a copy of Top Gear Philippines' January/February 2012 issue.
Cheers!
Continue reading below ↓
Recommended Videos