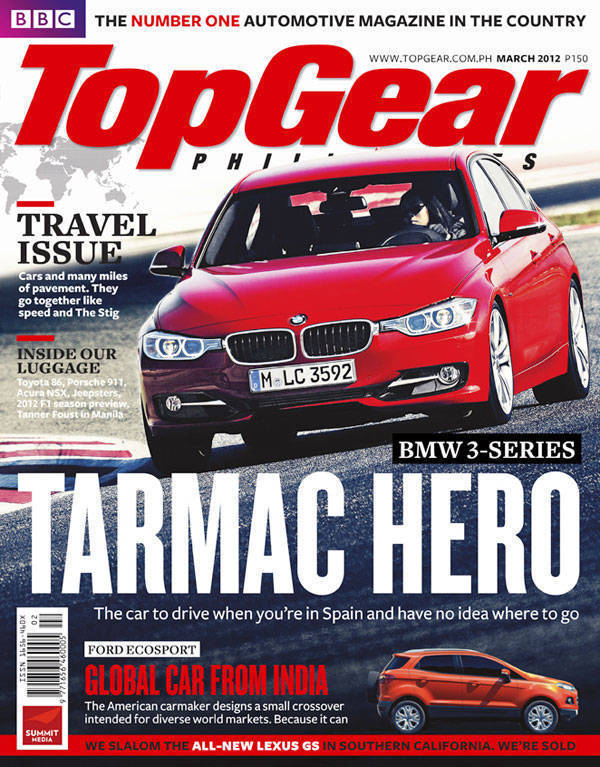 For March 2012, Top Gear Philippines is releasing another Travel Issue. This issue takes your favorite car magazine to:
* Spain, where we drove the all-new BMW 3-Series;
* India, where we saw the Ford EcoSport in the metal; and
* The United States, where we slalomed the sporty fourth-generation Lexus GS.
Other special features in this issue--as announced on the cover--include the Toyota 86, the Porsche 911, the Acura NSX, the Filipino band of Jeepsters, professional driver Tanner Foust, and a preview of the 2012 Formula 1 season (as seen through the eyes of the six world champions competing this year).
And perhaps just as important, the March 2012 issue marks the latest redesign of the magazine.
Get your copy when the Travel Issue hits newsstands this week. Still at P150.
Continue reading below ↓
Recommended Videos