Here are the two covers of our Japan Issue (May 2012), featuring the fourth-generation Honda CR-V and the all-new Suzuki Kizashi. Make sure you scroll down to the bottom to see the highlights of the issue.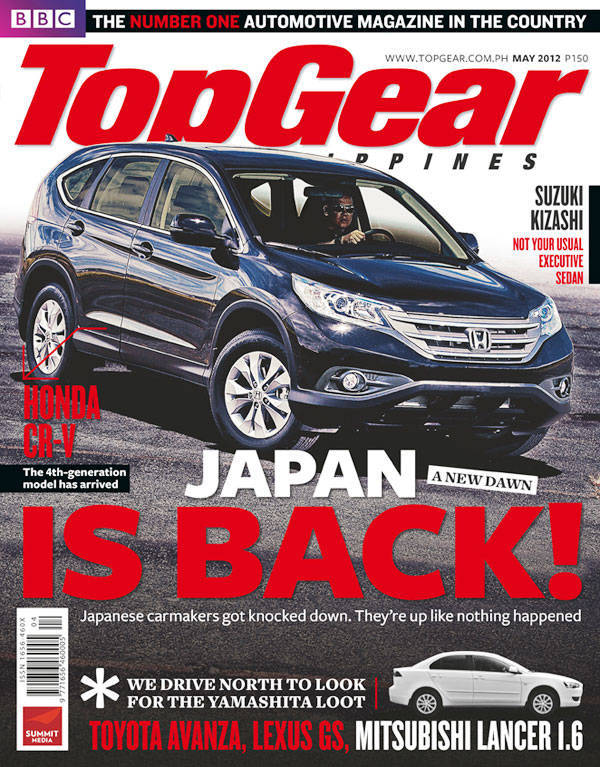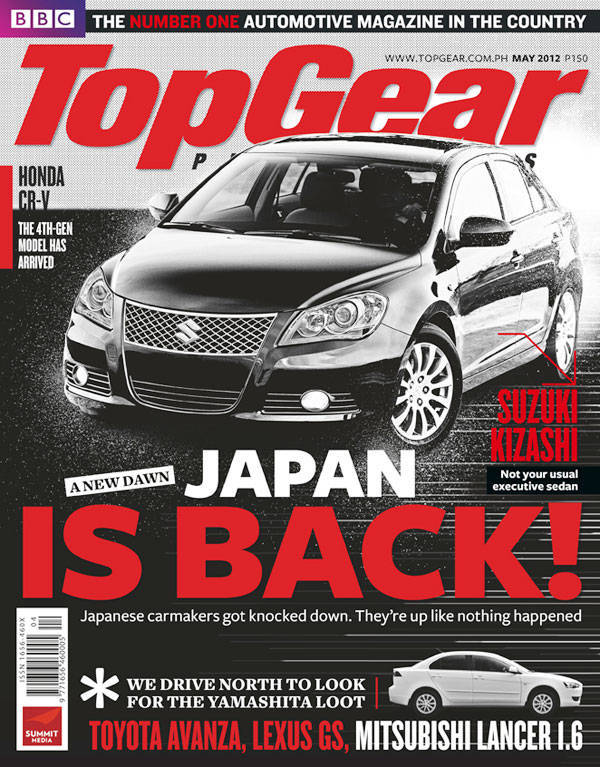 Continue reading below ↓
Recommended Videos
Humbled by the swiftness of their nation's recovery a little over a year after the killer earthquake/tsunami, we pay tribute to the Land of the Rising Sun. For this issue, we produced two separate covers featuring the CR-V and the Kizashi, both bound to be collector's items. So, what's so special about this issue aside from the two covers?
* Test drive of the new 1.6-liter Mitsubishi Lancer;
* The Big Test: Japan's pride (Honda Civic) versus Korea's emerging star (Hyundai Elantra);
* Japan's new dawn: How the automotive industry of the earthquake-rocked and tsunami-engulfed nation got back on its feet again;
* The life of a Japanese taxicab driver;
* A gathering of Japanese old-school cars;
* How to make your car look like an authentic JDM unit;
* The search for the Yamashita treasure using Toyota's Prius and Prius C;
* Traffic Stopper: Japan's drift queen;
* Shakedown: Lexus GS350 F Sport, Toyota Avanza, Subaru XV and Honda Brio; and
* A sneak preview of the new Mitsubishi Outlander.
Of course, there are many more features inside our very first Japan Issue. Grab a copy when it hits the newsstands this weekend. Still at P150 per copy.