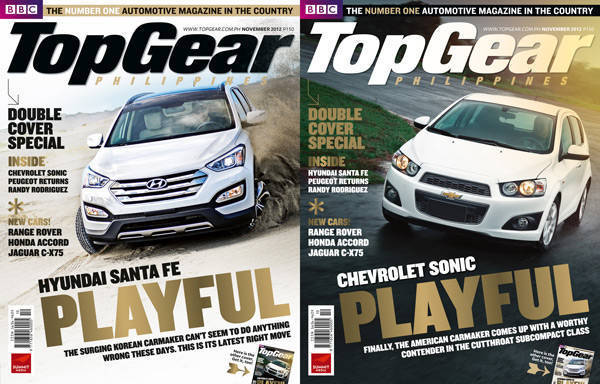 Yep, you read that right: "covers." For November, we bring you our Double Cover Special, featuring the Hyundai Santa Fe and the Chevrolet Sonic. Choose which cover you like more. Better yet, get the two covers for your treasured collection. The highlights of this issue?
* Off-road driving with the 2013 Hyundai Santa Fe in the sand dunes of Ilocos;
* Racetrack run with the all-new Chevrolet Sonic at the Batangas Racing Circuit;
* A visit to this year's Paris Motor Show with Peugeot;
* The Big Test: Honda CR-V versus Kia Sportage;
* Filipino Nissan 370Z designer Randy Rodriguez;
* Styling review of the all-new Honda Accord;
* Preview of the all-new Range Rover;
* Shakedown of the all-new Ford Ranger;
* Old School: 1976 Isuzu Gemini SL; and
* The tech behind the Jaguar C-X75
These and many more in our Double Cover Special, still at P150 per copy.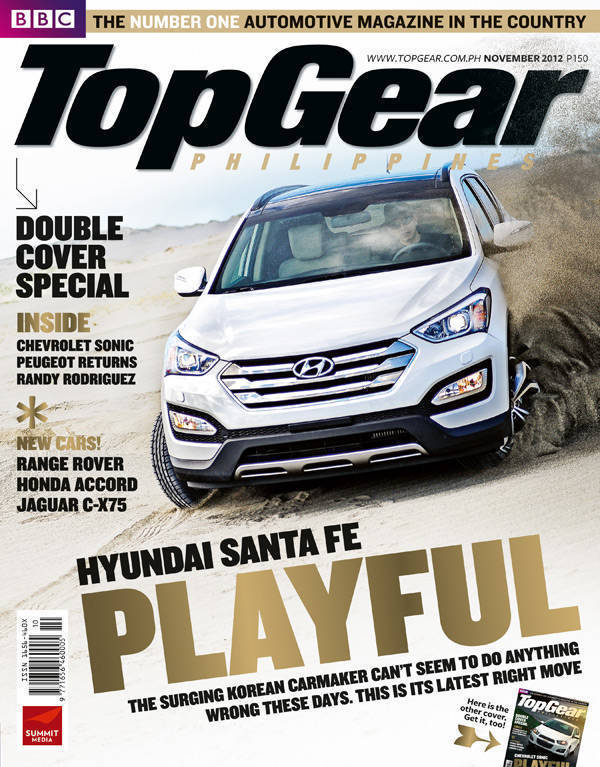 Continue reading below ↓
Recommended Videos