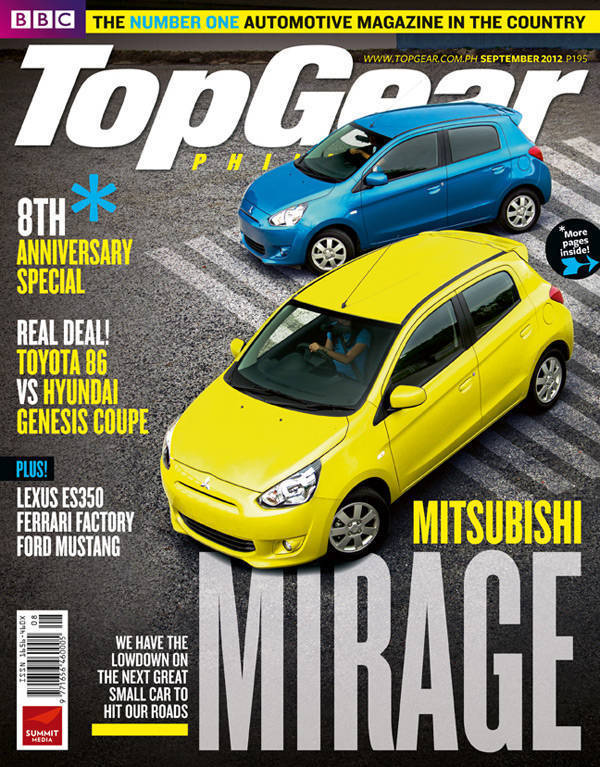 Fun does have a way of making time zip faster than Sebastian Vettel's Red Bull Racing car. It feels like we're just starting in this business, and already this is our 8th anniversary issue. If the Chinese believe that eight is lucky, we just believe it's blessed. We feel blessed for being able to do what we do, and we feel blessed for having had a special relationship with our readers through all of these years.
This issue is a treat for all of you, and we've packed it with only the freshest and most exciting stories:
* Everything you need to know about the new Mitsubishi Mirage;
* The evolution of the all-new Lexus ES350;
* The miracle of the Ford Mustang's arrival;
* The awesome absurdity of the Pagani Huayra;
* The eight biggest industry stories from 2004 to the present;
* An on-/off-road adventure with the new Chevrolet Trailblazer;
* A rare tour of the Ferrari factory;
* Compared: Hyundai Genesis Coupe versus Toyota 86;
* Driven: Honda Odyssey;
* Style reviewed: BMW Zagato Coupe;
* A day in the life: Using the MMDA's breathalyzer; and
* Full throttle: Racing a classic Mini against enthusiasts.
All these and a lot more (including the second issue of Top Bikes magazine) with our 8th anniversary issue, hitting newsstands next week at P195 per copy.
Continue reading below ↓
Recommended Videos