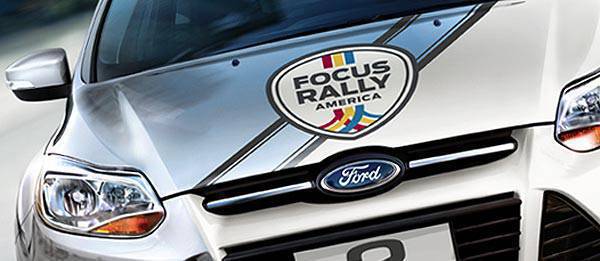 Ford has enlisted the help of "The Amazing Race" creators Bertram van Munster and Elise Doganieri to create the first online, interactive real-time Road Rally starring the next-generation Ford Focus.
Styled after "The Amazing Race" reality TV game show, six two-person teams will compete against each other to complete tasks in a cross-country road rally to bag a $100,000 grand prize. On top of the prize money, 10 new Focuses will be given to the fans and supporters of the winning team.
Web episodes of the race will be streamed on Hulu five times a week. Competitors will also provide additional content to give their fans and supporters a behind-the-scene look of the race in real time across various social media platforms like Facebook, Twitter and YouTube.
The interactive component of the race will have people becoming fans and followers of the teams on Facebook as well as have them actively play along in the challenges to support their favorite team.
"Focus Rally: America is designed to give our audience an unprecedented level of engagement," van Munster said. "Not only will viewers be able to follow along in real time, but followers will have the ability to impact the outcome of the game."
Continue reading below ↓
Recommended Videos
Of course, the all-new Ford Focus will play an integral part of the challenges, with the car's technological features like Ford SYNC, MyFord Touch and the onboard Navigation System helping to complete the tasks and challenges.
"The technology available with the Focus will be demonstrated throughout the course of the rally," said Matt VanDyke, Ford's director of US Marketing. "And fans will see Focus' technology used by the competitors in a very authentic way. Essentially, they will be riding along on a very entertaining virtual test drive of the vehicle. At the end of the day, we are hopeful they will put the new Focus on their shopping list."
Focus Rally: America kicks off on February 1, 2011. It will run for five weeks and lead up to the launch of the new 2012 Ford Focus in North America and Europe.
Wouldn't it be nice if Ford Group Philippines did something similar for the local launch of the next-generation Focus?
Photos from Ford
[gallery]600[gallery]