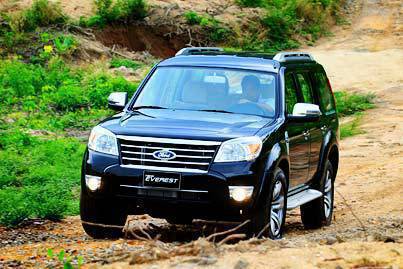 One of the best-selling sport-utes in 2008 is back with an improved design to go with its Built Ford Tough foundation.
Ford Group Philippines has unveiled the refreshed look of the 2009 Everest that comes with an embossed chrome three-bar grille, new headlamp shape and wraparound high-mounted taillamps, and a new cover for its tailgate-mounted spare wheel, among other new features.
ADVERTISEMENT - CONTINUE READING BELOW ↓
"We've added contemporary touches that give it a lot more style, but it's the way the new design complements Everest's inherent strengths that was so important for the design team to execute. The result is a truly signature look for Ford Everest," said Scott Ferrier, design manager of Ford Motor Co. for Asia Pacific and Africa.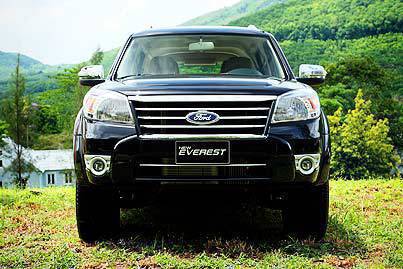 ADVERTISEMENT - CONTINUE READING BELOW ↓
Recommended Videos
The 2009 Ford Everest is powered by a 16-valve TDCi engine that comes in displacements of 2.5 and 3.0 liters. The 2.5L DuraTorq TDCi engine can deliver a maximum torque of 330Nm while the 3.0L DuraTorq TDCi powerplant delivers as much as 380Nm.
"These engines provide the superior performance, capability and refinement customers in this premium SUV segment expect. We've engineered DuraTorq TDCi to be at the very heart of the Everest ownership experience," said Masaki Makihara, Ford Everest chief platform engineer.
As for fuel consumption, the 2.5L TDCi-equipped Everest can run 100 kilometers with 8.8 liters, while the 4x4 Everest running with a 3.0L engine can run the same distance with 9.2 liters.
Safety-wise, the 2009 Everest has dual-stage front airbags for the driver and the passenger. Optional side airbags for the driver and passenger are also available. Other safety features include Ford's Passive Anti-Theft System, which would prevent the vehicle from starting without the correct key, that works with the Everest's perimeter alarm.
ADVERTISEMENT - CONTINUE READING BELOW ↓
The 2009 Everest is currently on display in various malls nationwide.
The 4x4 3.0L Limited Edition Ford Everest AT sells for P1.695 million, while the Limited Edition 4x2 2.5L AT is priced at P1.470 million. The 4x2 XLT AT is tagged at P1.385 million and the 4x2 XLT MT is at P1.330 million.