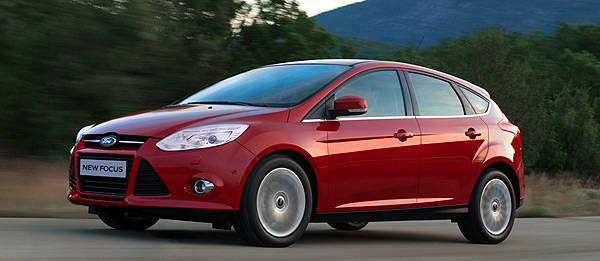 Ford Group Philippines has sent us its sales figures for August, and it's immediately apparent that the company is preparing for life without Mazda, which it will turn over to Berjaya Auto Philippines come January 1, 2013.
According to FGP, it sold 574 units last month, down from the 745 units it moved in July--a decrease that the carmaker blames on monsoon rains.
However, in the company's monthly reports to the Chamber of Automotive Manufacturers of the Philippines, its declared sales figures for the above-mentioned months are 727 units (August) and 897 units (July). The difference can be attributed to the exclusion of Mazda's sales.
To Ford's credit, it's somewhat impressive that it's leaving out Mazda's volume this early, since doing so would make it seem like its sales performance this year is much weaker than it was last year. In fact, even with Mazda's sales still tucked in, FGP's year-to-date total for 2012 has taken a nosedive compared to 2011 (5,773 units this year versus 8,199 units last year).
Anyway, FGP announces that the all-new Focus already made a dent in August with 42 units.
"The all-new Focus is the latest proof of our commitment to offering our customers best-in-class vehicles," says FGP president Randy Krieger. "Packed with several first-in-market and first-in-segment technologies, the all-new Focus significantly raises the bar in the compact segment."
Continue reading below ↓
Recommended Videos
The company also points out that sales for the Everest were strong last month with 264 units, reportedly a 113-percent increase over the previous month.
Another bright spot for Ford was the arrival of the Mustang. At an exclusive test-drive event for VIP clients, the Mustang attracted "more than 70 bookings."
Finally, FGP says it is on track to add 12 new branches to its dealership network, with new showrooms set to rise in Baguio, Bohol, Butuan, Cainta, General Santos, Isabela, Laoag, Makati, Manila Bay, Naga, Tarlac and Zamboanga.