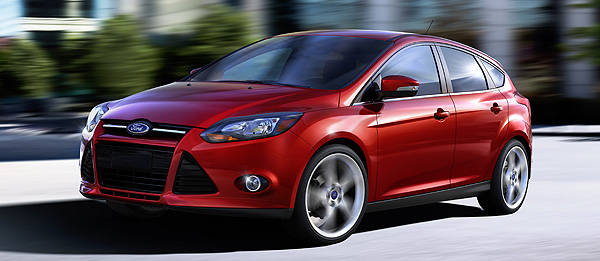 The all-new Ford Focus is coming soon, that much we know with its ASEAN market launch at the Bangkok International Motor Show last March. Any other information about the Philippine-market model, however, Ford Group Philippines has kept under wraps. That is, until now.
Earlier today, Ford Group Philippines launched its website dedicated to the all-new model. While the page boldly states that the car is "coming soon in 2012," what we do notice is the row of images at the bottom enumerating the kinds of technology the car will get when it reaches our shores. These include Active Park Assist, Active City Stop, Blind Spot Information System, and Torque Vectoring Control.
That some of the aforementioned features used to exclusively belong in the realm of luxury flagship vehicles only a few years ago, shows just how quick technology has evolved to trickle down to mass-manufactured models like the Focus.
UPDATE: Other than the Ford logo near the upper front left corner of the site, the link now leads to a blank page. We can only surmise that either someone has mistakenly uploaded the above-mentioned information or Ford Group Philippines is adding more-or, heaven forbid, subtracting from-the car's list of new tech features. We sincerely hope it's the "more features" part. Door-edge protectors, anyone?
ADVERTISEMENT - CONTINUE READING BELOW ↓
UPDATE: Ford Group Philippines' microsite for the all-new Focus is now back up again.
ADVERTISEMENT - CONTINUE READING BELOW ↓
Recommended Videos