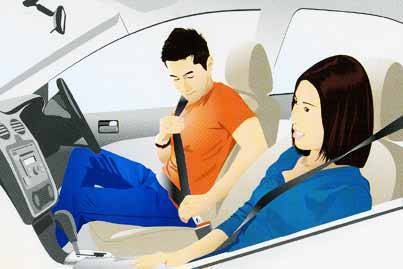 Thinking of beating the red light? Driving beyond the speed limit? Not buckling up? Think again.

As much as 80 percent of road accidents are due to driver error, the Transportation and Communications Department said. Most of these accidents happen in Metro Manila where there is a high concentration of motor vehicles.

With these figures in mind, Ford Group Philippines renewed its commitment to spread road safety awareness with the launch of its Driving Skills for Life (DSFL) program in partnership with the Asia Injury Prevention Foundation (AIPF).

"Inspiring road safety is the single biggest step we can make to help reduce road traffic accidents. Driving Skills for Life will help Filipino drivers be more aware of the conditions around them and how important their actions are to road safety," said AIPF executive director Mirjam Sidik at the DFSL launch.

Ford's DFSL program will go to more than 30 different universities and colleges starting June to promote road safety awareness among young drivers.

The DFSL will include road safety lectures and drive camps which will be conducted by the Tuason Racing School. Students will also learn about fuel-efficient driving techniques to promote a safer driving environment.
Continue reading below ↓
Recommended Videos