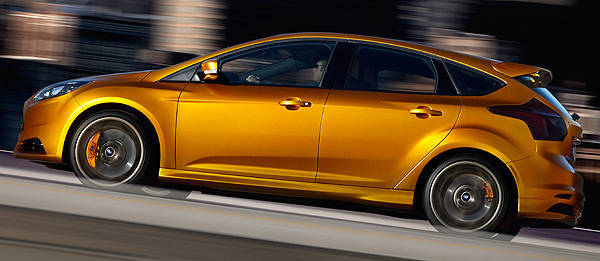 Last May, Ford announced that the Focus ST performance hatchback is headed to Asia. While that doesn't necessarily mean it'll reach the Philippines, Ford did reveal recently that followers of its Ford Focus Facebook fan page will be the first to know about the development of this sporty new model.
"Our Facebook page allows us to reach out to enthusiasts around the world for the first time and share with them the final stages of development of the new Focus ST as it happens," said Jost Capito, director of global performance vehicles. "This is Ford's first truly global performance vehicle, and social media gives us a rare opportunity to show enthusiasts how this car is progressing, gives insight into its technologies and builds excitement in this community as we finalize Focus ST's technical specifications."
This means the more than 300,000 fans of the Focus Facebook page will be able to access newly generated and previously unseen photos and videos of Focus ST development cars undergoing testing as well as get insights into the car's features from key members of the development team.
As the team continues its testing regime and as the Focus ST gets closer to its 2012 launch, Ford will keep fans of the page updated as it reports from the company's proving grounds at Lommel in Belgium, the infamous Nürburgring in Germany, from hot weather testing trips in Spain and the United States, and from driving quality tests over twisty B-roads in the United Kingdom.
Continue reading below ↓
Recommended Videos
"We are determined that the new Focus ST will meet the very high expectations of our fans around the world," said Capito. "Focus ST will deliver on the promise of great technology, exciting driving dynamics and high levels of refinement--making it as enjoyable to use for everyday driving as it will be on exciting and challenging roads we performance enthusiasts deliberately seek out."
[gallery]914[gallery]