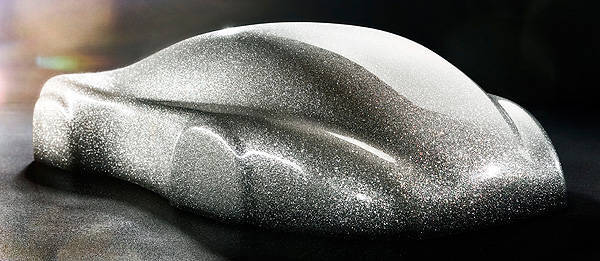 Popular automotive tuner Gemballa has come up with the world's first diamond coating for the interior and exterior finish of its vehicles that, due to it being technically elaborate, "is hard to beat in terms of exclusivity."
"When Gemballa speaks of diamonds, we really mean it," said company chief executive Andreas Schwarz. "Our complex process uses genuine diamonds as its key ingredient--not metal pigments, glass fragments or crystals."
According to Gemballa, what defined the dimensional limit of each individual gemstone was the coating that had to be applied in paint form. For the tuning company, the challenge then was to grind the diamonds into a size small enough to be used to coat the car without losing their brilliance.
Since a diamond reflects light according to the number of its exposed facets, this became an advantage since the larger the number of diamonds in a given area, the greater the refractive surface. So for Gemballa, the thousands of facets reflecting the light through its innovative process "create an incomparable shine."
ADVERTISEMENT - CONTINUE READING BELOW ↓
"With a company philosophy that has always been focused on the ultimate and the best, this new diamond finish fits the Gemballa portfolio perfectly," the company said in a statement. "And as diamonds are a form of carbon formed under extreme heat and pressure, they are the perfect finishing touch for the carbon-fiber bodywork of Gemballa's ultra-exclusive cars."
ADVERTISEMENT - CONTINUE READING BELOW ↓
Recommended Videos