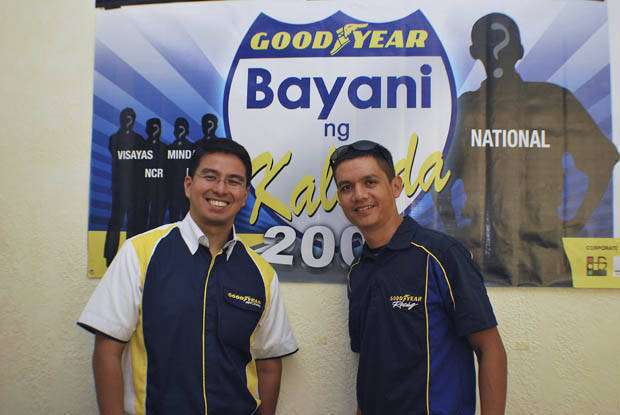 Tire company Goodyear Philippines is extending 111th year in safety innovation to various parts of the country with a roadshow packed with activities for motorists and car enthusiasts.
After launching the Goodyear Pa Rin! roadshow in Metro Manila on August 21, Goodyear treated the Cebuanos with three days of workshops designed for women and a showcase of vehicles, including race cars from the Tuason Racing School.
"We are excited about this opportunity to work closely with our partner-dealers and top racing endorsers and bring the best Goodyear products and exceptional Goodyear retail experience straight to our customers and the public," Goodyear Philippines managing director Gerry Alava said. Alava is the first Filipino to head the company in its 53-year history. He replaced Dave Morin, who served as top executive of Goodyear Philippines for six years.
After Cebu, the Goodyear Pa Rin! roadshow will move to Davao for the Mindanao leg from November 13 to 15 before heading back north with Pampanga as the last stop on November 27 to 29.
ADVERTISEMENT - CONTINUE READING BELOW ↓
Goodyear Philippines is also taking advantage of its nationwide roadshow to promote the search for Bayani ng Kalsada awardees.
"In the previous editions of the Bayani ng Kalsada program, most of the entries have come from Luzon and the National Capital Region. This year, we'd like to spread the word about the program through the roadshow by enticing people to post more entries from Cebu and the rest of the Visayas region," Goodyear marketing director Mon Barredo said.
ADVERTISEMENT - CONTINUE READING BELOW ↓
Recommended Videos