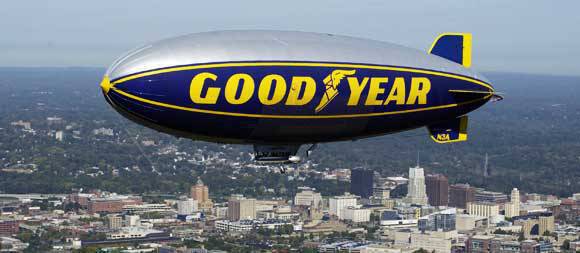 Goodyear Tire and Rubber Co. is shutting down its plant in the Philippines in September.
Goodyear Philippines managing director Dave Morin said it would be more cost-effective to import tires from neighboring countries instead of maintaining the company's production facility in Las Piñas.
He added Goodyear's export business, which makes up 45 to 50 percent of the company's revenues, has weakened.
Roughly 500 of Goodyear's 600 employees will lose their jobs because of the plant closure on September 30.
"We've prepared very good severance packages for those who will lose their employment. We're even offering them various skills development programs to help them find jobs more easily," Morin said.
After the shutdown, Goodyear will keep source tires for the Philippines from Indonesia, Malaysia and Thailand.
"We will continue to back up our world-class products in terms of technical support and marketing. Hence, our sales and marketing people will remain," Morin added.
Goodyear products first reached the Philippines in 1919. It established its rubber tree nursery in Mindanao after restrictions on rubber seed exports were lifted in 1928.
The first Philippine-made Goodyear tire rolled out in 1956 and was made for the country's iconic mode of transportation: the jeepney.
Continue reading below ↓
Recommended Videos