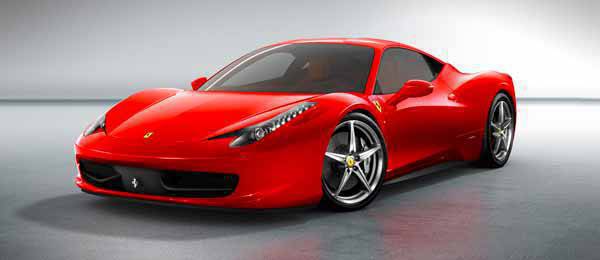 Ferrari is not quite done teasing the market.
After it gave the world a sneak preview of the 458 Italia a couple of weeks ago, Ferrari is now offering ring tones of the supercar's engine roar for mobile phones and iPhone users.
You can start fantasizing about how a 4.5-liter V8 engine can rock the roads or you can go to Ferrari 458 Italia microsite to download the tones. Audio files include the sound a 458 Italia makes when accelerating, overtaking, and while on the track.
The microsite also offers wallpapers for mobile phones and iPhones as well as for PC and Mac.
Continue reading below ↓
Recommended Videos
The Ferrari 458 Italia will be officially unveiled at the Frankfurt Motor Show in September.
Until then, the market is at the mercy of Ferrari's teasers. As it seems like the company is playing with our senses, one is left to wonder what comes next to further boost the media hype? A 458 Italia fragrance? Or a Ferrari-shaped tiramisu? Now that's got to be mouth-watering!