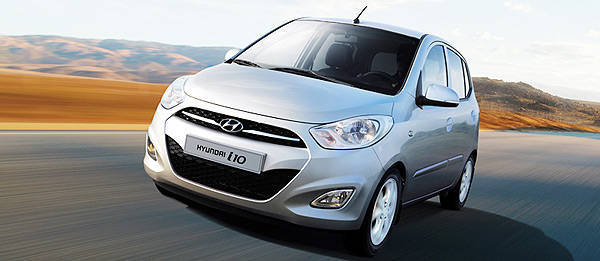 Now that the Hyundai Eon is on sale following its launch at the 2012 Manila International Auto Show, what'll happen to the Hyundai i10? After all, it's only larger than the Eon by 45mm to 90mm in length, width and height. We asked Hyundai Asia Resources (HARI), the official distributor of Hyundai cars in the Philippines, and apparently, the i10 will make way for the Eon--or at least the manual transmission variants will.
"We're in the process of phasing out the manual transmission-equipped i10s and in their place, we will put the Eon," said Don Sta. Agueda, senior manager for HARI's product planning department. "Eventually, we'll have the Eon for those looking for an entry-level car with a manual transmission and the i10 for those shopping for an entry-level car with an automatic transmission."
Wise move on HARI's part or should it keep the manual i10? Just to let you know, the range-topping Eon costs P20,000 more than the base-model i10.
Continue reading below ↓
Recommended Videos