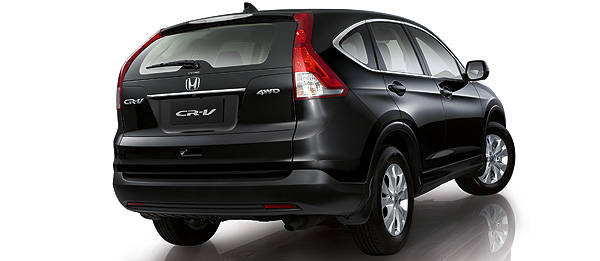 Honda Cars Philippines is making a voluntary recall of 2012 CR-V units that were sold in the country between April and July this year to replace the inner door handle and/or the door-latch assembly with countermeasure parts. This after Honda's findings showed that the front doors could be closed without being fully latched, making it possible for these doors to open while the vehicle is in motion.
The problem reportedly occurs when the manual or power door lock is activated while an interior front door handle is being opened by an occupant. The action supposedly loosens and moves out of position the cable that connects the interior door handle to the door-latch mechanism. If the cable moves far enough out of position to make the interior door handle inoperable, it prevents the door from properly latching--the result of which would be the door opening while the CR-V is moving.
Of the 340,000 units that have been sold globally, HCPI has confirmed that there have only been eight reported cases, all of which are in the United States. There have also been no reported crashes or injuries related to this issue both locally and globally.
To address this concern, HCPI is carrying out a voluntary recall as its proactive market action "in accordance with Honda's own standard even if there is no specific law in the Philippines that requires such an action."
Continue reading below ↓
Recommended Videos
"We are doing this because we'd like our customers to know that we have their backs," said Roberto Ong, general manager of HCPI's marketing and sales division.
Starting tomorrow, July 20, Honda will be getting in touch with its customers and concerned vehicle owners through their dealers via a phone call and a letter of notice. To conduct the voluntary recall in an orderly manner, customers are requested to call their dealer for a service appointment or the Honda Hotline at 1-800-1000-HONDA (46632) and (02) 857-7240, or to send an e-mail to customer_relations@hondaphil.com.
The replacement of affected parts will be carried out at all 28 authorized Honda dealers and three service centers nationwide. It is free of charge and will take approximately two hours. The repair of affected vehicles will start on August 1, 2012.