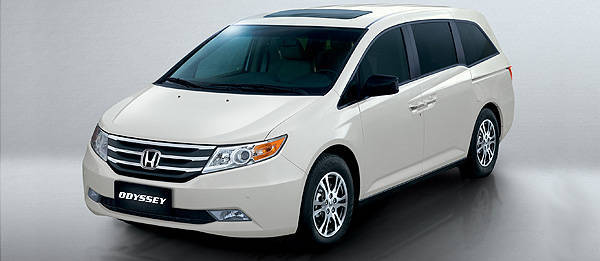 Honda Cars Philippines has announced that it is conducting a voluntary recall for its Pilot midsize SUV and Odyssey minivan, a few days after American Honda publicized that it was recalling the same models for an issue with their driver-side airbag.
"This action is in accordance with Honda's own standard even if there is no specific law in the Philippines that requires such an action," HCPI said in its statement. "Honda still opts to do the recall as a matter of policy on worldwide customer satisfaction when it comes to quality of the product and safety of customers, which are the top priorities."
According to HCPI, some rivets that secure the driver's airbag cover and bracket could have been improperly installed. As a result, the deployment characteristics of the affected airbags "may change upon collision and driver protection performance may decrease." Incidentally, both models are manufactured at American Honda's Lincoln, Alabama, plant.
Locally, the affected Pilots and Odysseys sold in the Philippines number approximately 171 units, purchased from June 2012 to January 2013. In the United States, the recall covers around 836,716 Pilot and Odyssey units, with model years 2009-2013 and 2011-2013, respectively.
HCPI added that no crashes or injuries had been reported related to this issue. In addition, the carmaker has started to notify its Pilot and Odyssey owners of the issue through phone and by mail starting January 19. The inspection of the vehicles starts today, January 21, with the inspection itself taking approximately 12 minutes, and the replacement of parts for affected units reportedly taking around 18 minutes.
Continue reading below ↓
Recommended Videos