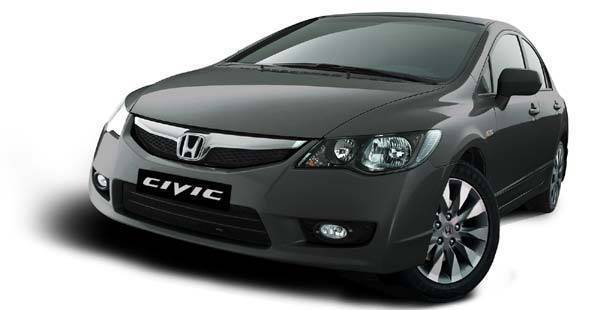 Honda Cars Philippines has refreshed the Honda Civic with a new car color and a sportier alloy wheel design.
"There are several factors consumers consider in buying a car and color is one of the significant drivers in finalizing their decision." said Hiroshi Shimizu, Honda Cars Philippines president. "Nowadays, consumers are getting savvy about the latest color trends. And so, we continue to revitalize our color line-up to suit the market's dynamic taste and preference. With a sleek Polished Metal body color matched with a bolder alloy wheel design, the Civic is designed to add vitality in its class."
The Honda Civic is powered by Honda's i-VTEC engine with a maximum output of 155ps at 6000rpm for the 2.0-liter variant and 140ps at 6300rpm with the 1.8-liter variant. Aside from being the most powerful car in its class, the Civic also boasts of cleaner emissions that pass Euro 4 levels, although Philippine regulations only require Euro 2 compliance.
Owners of the Honda Civic 1.8 S and 2.0 S variants also get to enjoy Honda's race-inspired paddle shift technology that allows a driver to shift gears manually without a clutch.
Inside, the 2010 Honda Civic continues to carry features like a USB audio interface for direct connection to digital audio players and other USB devices that contain MP3, WMA or AAC music files for the more spirited and fun driving experience Honda is promoting.
The 2010 Honda Civic comes in the following variants: 1.8 V, manual (P868,000); 1.8 V, automatic (P908,000); 1.8 S, manual (P923,000); 1.8 S, automatic (P973,000); and 2.0 S, automatic (P1.110 million, plus P20,000 for the exclusive Brillian White Pearl color).
The 2010 Honda Civic had its debut in Luzon dealerships of Honda Cars Philippines on February 27.
Continue reading below ↓
Recommended Videos