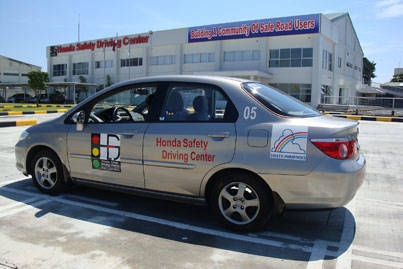 Honda Safety Driving Center (HSDC) is offering free seminars on road safety in time for the public exodus towards the country's best summer destinations.

The road safety seminar will take place every Tuesday at 4 p.m. starting March 24 until early June at the training room of HSDC in Km 17 East Service Road, South Super Highway, Bicutan,
Parañaque City.

Drivers and riders of any vehicle of any size and brand may attend the free seminar.

"We will offer theories on safety precautions. Other companies focus on preparing the car. We prepare the driver," said HSDC general manager Arnel D. Doria.

Doria said participants will get a chance to refresh their knowledge in safe driving. Tips would include what to do when approaching an intersection and who gets the right of way, as well as how to spot and avoid danger while driving in a crowded area.

"It is a nice opportunity to brush up on your driving skills to make your journey safe," Doria added.

Reservations are not necessary as the HSDC Training Room can accommodate up to 100 people. For more information, call +63-2-838-0814 or visit http://www.hondasafetydriving.ph.


ADVERTISEMENT - CONTINUE READING BELOW ↓