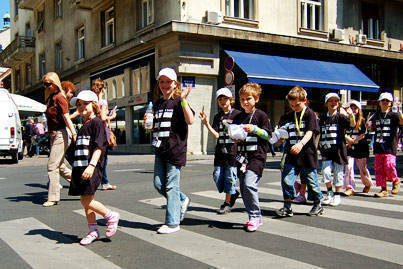 Road traffic injuries are the second leading cause death among five- to 14-year olds, the World Health Organization (WHO) said.

As a child grows older and more independent from parents when traveling, he is more exposed to risks on the road.

This has prompted Honda Safety Driving Center (HSDC) to create a new program designed to instill road safety awareness among kids.

"Children are very vulnerable. They are not really aware of how dangerous the roads are so we want to create a program for them," said HSDC general manager Arnel D. Doria.

Doria said the program should be ready by June, which is the start of the next school year.

HSDC, which has a learning facility in Bicutan, will start going to schools to conduct lectures, workshops and even games related to road safety by July or August.