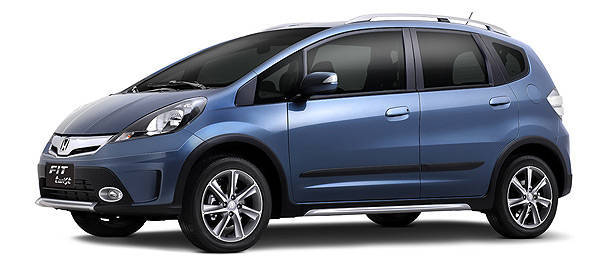 Honda's Brazilian subsidiary has revealed at the ongoing Sao Paulo International Motor Show the first model to be developed by its own research-and-development team: the Fit Twist, which is basically a Jazz with a sportier image thanks to the new grille, the roof rails and the lower body claddings.
The Fit Twist is only the beginning as Honda Automoveis do Brasil (HAB) is planning to invest over $49 million in its automobile R&D division in the next two years "to strengthen the R&D facilities and equipment." This includes the construction of a new facility before the end of 2013, and the additional influx of personnel who will work in the area of R&D.
"For more than 40 years since we began our motorcycle business in Brazil in 1971, we have been offering the joy of riding, with more convenience and comfort for people's daily lives," said Honda president and chief executive Takanobu Ito. "To introduce more attractive automobiles more quickly to the Brazilian market, Honda will further strengthen its R&D capability in Brazil, including adopting locally optimized design to create products that directly respond to the voice of Brazilian customers."
We can only imagine where the Philippine automobile industry would be now if we received the same kind of support from car manufacturers that have assembly plants here. After all, Pinoy gearheads do love to tinker with their cars regularly.
Continue reading below ↓
Recommended Videos