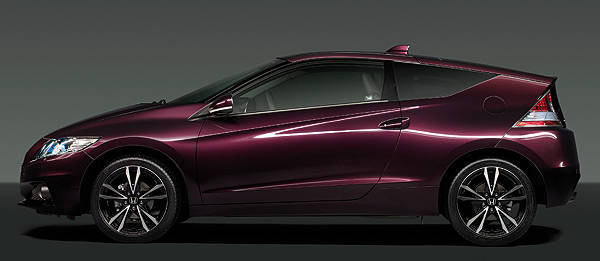 Honda has reached a milestone for its hybrid cars, with cumulative sales of its hybrid models breaching the one-million-unit mark at the end of September 2012.
The Japanese carmaker's one-million hybrid milestone comes nearly 13 years after it began selling the Insight in November 1999. At that time, the first-generation Insight's fuel consumption of 35km/L made it the world's most fuel-efficient mass-produced gasoline-powered vehicle.
Building on the unique features of its original lightweight and compact Integrated Motor Assist hybrid system, Honda has been enhancing its hybrid vehicle lineup and is currently selling eight hybrid models in about 50 countries around the world.
Honda is reportedly advancing the development of its current one-motor IMA hybrid system with the aim of its vehicles becoming the most fuel-efficient among all hybrid vehicles. In addition, Honda is also developing a new two-motor hybrid system for midsize models and an efficient, high-output three-motor hybrid system it calls the Sport Hybrid SH-AWD (Super Handling All Wheel Drive) which "delivers both superior handling and excellent fuel economy," and is expected to be applied to the all-new NSX when it goes on sale in the near future.
Continue reading below ↓
Recommended Videos