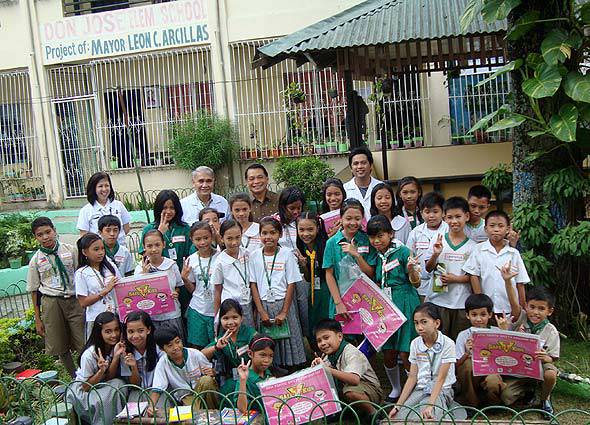 Honda Foundation Inc., composed of Honda Cars Philippines Inc., Honda Philippines Inc., Honda Parts Manufacturing Corporation and Honda Trading Philippines, has teamed up with the Philippine Global Road Safety Partnership (PGRSP) to raise consciousness on road safety among grade-school students.
Honda Foundation provided Safe T-Kids flashcards to ten public elementary schools in Laguna and Batangas, which teachers can use as visual aids to help students in Grades 5 and 6 learn about road safety. The flashcards project is a program of the Department of Transportation and Communication in coordination with the Department of Education.
"Safety is one of Honda's main thrusts. Honda is not only committed in providing quality products with advanced safety features, but we are also dedicated in looking after the safety of all road users," said Tatsuya Natsume, president and general manager of Honda Cars Philippines. "In teaching correct driving discipline and techniques, we have invested in a world-class facility called the Honda Safety Driving Center to teach proper driving education within a controlled environment."
Teachers who will be using the flashcards underwent a two-day training to learn the most effective way of using the module on students.
Both public and private sectors believe it's important to start young in educating people about road safety as the number of road-related accidents has reached an alarming level.
"World Health Organization studies show that road accidents place ninth out of 100 identified causes of death or disability in 1990. By year 2020, forecasts indicate that road accidents will move up to sixth place," said PGRSP executive director Alberto Suansing. "We must bring awareness on road safety while they are young."