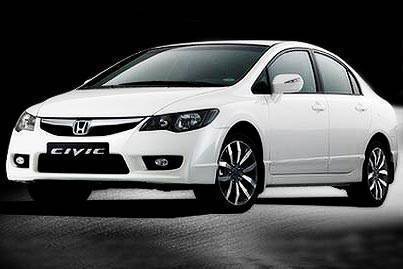 Honda Cars Philippines promises a more "spirited driving" experience with the launch of the 2009 Honda Civic.
The new Civic that comes in three variants - the 1.8V, 1.8S and the 2.0S - to cater to car buyers ranging from those who seek value for money to the ones aiming to bring out the car's ultimate power.
"The 2009 Civic sports a refreshed exterior styling that is more dynamic and aggressive," Honda Philippines president Hiroshi Shimizu said.
The Civic gets its sporty stance with its new bumper and mesh-type grille up front and the octagon tail lights. The 2.0 variant also carries a new wheel design.
Continue reading below ↓
Recommended Videos
Under the hood, the Civic continues to get its power from Honda's i-VTEC engine.
"Its maximum power of 140ps at 6300rpm for the 1.8 variant and 155ps at 6000rpm for the 2.0 liter variant makes the Civic the most powerful in its class," Shimizu said.
The automatic 2.0-liter Civic and the manual 1.8 V and S variants are now available at P1.1 million, P858,000 and P908,000, respectively. Delivery of both the V (P898,000) and S (P958,000) variants of the 1.8 automatic transmission Civic starts next month.