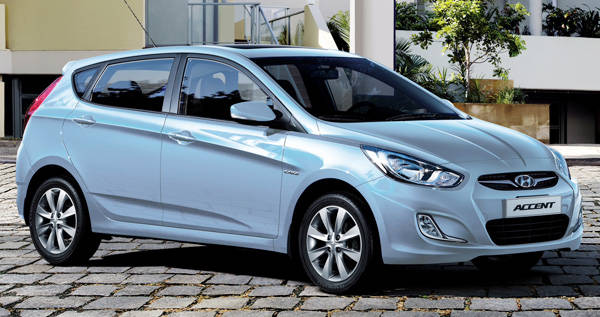 Hyundai Asia Resources Inc. has announced today that the Accent Hatchback CRDi is now officially available at its dealership network. The Korean carmaker's local distributor proudly points out that this car is "the only hatchback in its class to be powered by a diesel engine." Two variants are available for now: 1.6-liter DSL with a six-speed manual transmission, and 1.6-liter DSL with a four-speed automatic transmission.
The 1,582cc CRDi VGT diesel engine has a maximum output of 126hp and a maximum torque of 260Nm.
The main differences between these two variants are the following:
* Leather steering wheel for the 4AT;
* 16-inch alloy wheels for the 4AT (14-inch steel wheels for the 6MT);
* Fog lamps for the 4AT;
* Side repeater lights for the 4AT;
* Dual front airbags for the 4AT (driver-side airbag for the 6MT);
* Electrically heated side mirrors for the 4AT;
* ECO mode for the 4AT
Five different body colors are available: Clean Blue, Carbon Gray, Veloster Red, Sleek Silver and Crystal White.
And now, the most important piece of information: the pricing. According to HARI, the Accent Hatch CRDi 6MT is priced at P768,000, while the Accent Hatch CRDi 4AT goes for P868,000.
Check out the full specification sheet below.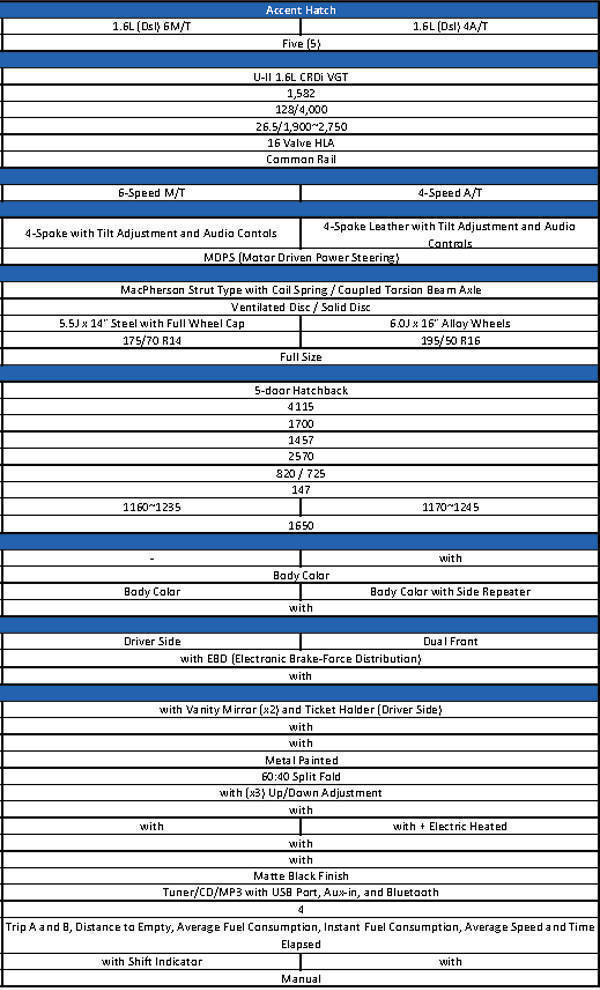 ADVERTISEMENT - CONTINUE READING BELOW ↓