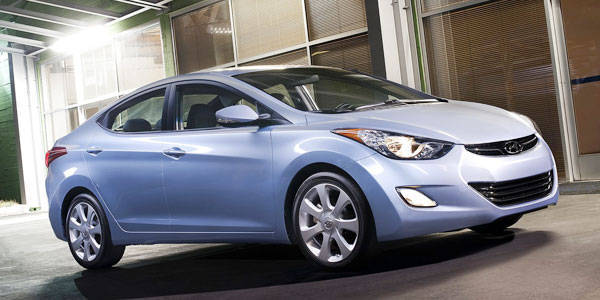 Hyundai Asia Resources has reported a trend-reversing sales growth for the first quarter of the year. Hyundai sold 2,245 units in March, a 37-percent improvement over the same month last year, when it sold just 1,633 units. This brings Hyundai's first-quarter total to 6,767 units, a 44-percent increase compared to the same period in 2011, when it moved 4,712 units.
By comparison, members of the Chamber of Automotive Manufacturers of the Philippines absorbed a 9.9-percent decrease in first-quarter sales compared to 2011.
Hyundai attributes its strong sales in our market to its passenger cars--particularly the i10, the Accent and the Elantra (in photo)--which achieved a 127-percent increase by selling 4,297 units during the first three months of the year.
"As the Philippine economic landscape continues to move from good to great, so does consumer confidence and Hyundai's outstanding sales performance for the first quarter," said HARI president and CEO Fe Perez-Agudo. "We are optimistic that this trend will extend into the second quarter, with the Elantra making waves as Car of the Year and the Eon being launched."
Continue reading below ↓
Recommended Videos