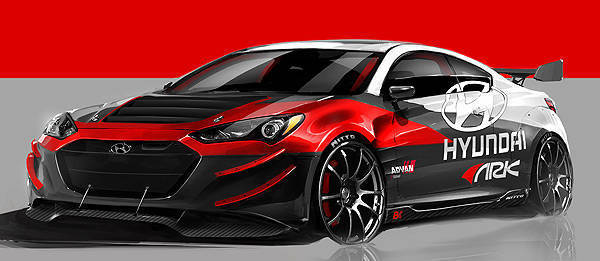 Hyundai has once again tapped ARK Performance for the show car it will display at the 2012 Specialty Equipment Market Association (SEMA) Show.
After teaming up to create a rally-ready Veloster for last year's show, this year sees the Korean carmaker and the American aftermarket tuner joining forces once more, only this time they're creating "an ultra-high-performance track edition based on the Genesis Coupe R-Spec model."
Based on the 3.8-liter Genesis Coupe, ARK Performance massaged its direct-injection engine to produce 395hp and 461Nm of torque. For the car's exterior, the ARK design team took the muscular character lines of the Genesis Coupe to the extreme by giving it flared over-fenders, an aggressive front splitter, and a carbon-fiber hood with heat-extractor vents.
"The Genesis Coupe R-Spec is an ideal platform upon which to build our SEMA track edition," says Ark Performance proprietor Ted Lee. "The ARK Genesis Coupe R-Spec truly demonstrates the full track-tuning potential of the affordable Genesis Coupe R-Spec model. ARK continues to represent the ultimate in aftermarket performance tuning for Hyundai."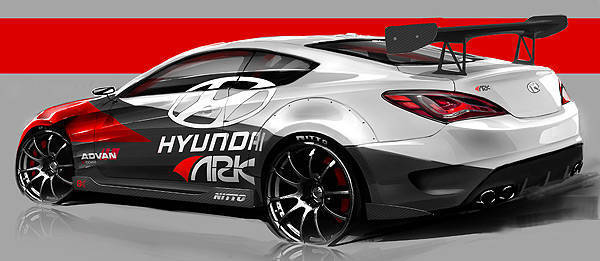 Continue reading below ↓
Recommended Videos