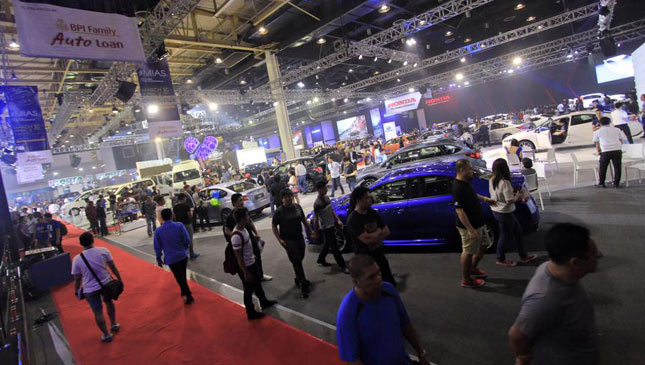 Heads up, car guys. The 2018 Manila International Auto Show (MIAS) is almost upon us, and this year's exhibit is looking to surpass last year's record-breaking 128,000 visitors.
MIAS 2018 will take place from April 5 to 8, 2018 (10am to 10pm) at the World Trade Center in Pasay City. The event will showcase the biggest names, rides, and launches in the Philippine automotive industry over a 30,000sqm indoor and outdoor exhibit.
Among this year's exhibitors are Ford, BMW, Mazda, Mitsubishi, Subaru, Suzuki, Hyundai and Mercedes-Benz. If you're looking to score a new ride for your business, there will also be a showing from a handful of truck, bus and commercial vehicle manufacturers. And Atoy Customs will be on hand to showcase some of its sweet aftermarket-clad creations, too.
As an event partner, Top Gear Philippines will also have a booth at the show where we'll be displaying some awesome rides courtesy of Nissan Philippines, and where you can grab a copy or two of our 150th issue and New Car Buyer's Guide special issue.
The theme for 2018 will be 'Work and Play,' and will celebrate the active lifestyles of car owners. So whether you're into off-road trails, track beasts, or just your average everyday motoring companion, there's bound to be something for you at this year's show. A ticket still costs P100, and if you're a senior citizen, you get a 20% discount.
Which carmaker do you think will steal the attention at MIAS 2018?
Find exhibitors, check event schedules, and win special prizes from MIAS via the motor show's chatbot at https://m.me/TopGearPh?ref=MIAS