The Isuzu Fuel Eco Challenge is happening in Santa Rosa, Laguna, this August, and Isuzu Philippines Corporation (IPC) is hosting various car clubs for the 2019 festivities.
Participants in this year's challenge get to put Isuzu's RZ4E engine on both the MU-X and the D-Max to the test as they attempt to achieve the highest kilometer-per-liter rating as possible. Up for grabs are various goodies and fuel vouchers from Shell, as well as other merchandise from Isuzu.
"IPC has always valued, and strove for, not just power and reliability in all its vehicles, but also fuel efficiency," said IPC vice president for sales Yasuhiko Oyama. "Our RZ4E Blue Power engine exemplifies our effort to produce the most fuel-efficient diesel engine, capable of producing more power for less fuel.
"But fuel efficiency can only be achieved if the driver practices the best habits of fuel-efficient driving. We also aim to educate drivers about practices that could decrease their fuel consumption and to have a same and efficient driving."
Along with various Isuzu car clubs, representatives from the media are also participating in the event. I represented Top Gear PH in the first leg of the challenge on August 3, and I was assigned to the MU-X category. Personally, I found the route to be a bit short at just 4.2km, but achieving good fuel economy while driving around the IPC headquarters still proved to be quite the task.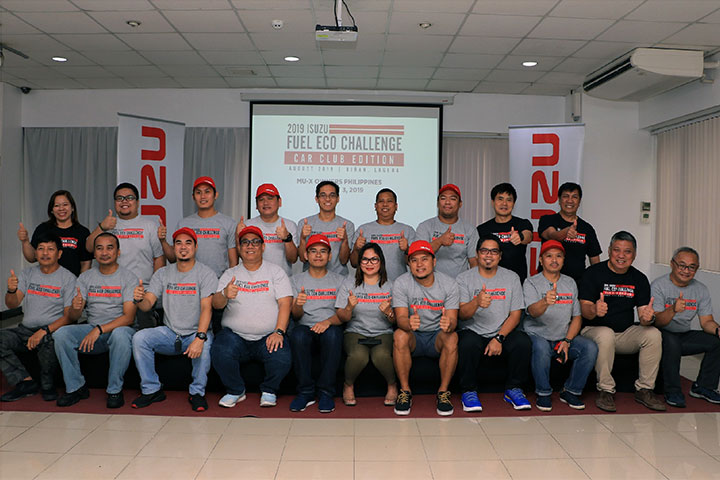 ADVERTISEMENT - CONTINUE READING BELOW ↓
Without resorting to hypermiling tactics, I still achieved 16.3km/L—which, at the end of the day, fell short of the best figures managed by other participants. The top runners for the car-club category tallied 18.1km/L on the D-Max and 16.9km/L on the MU-X, while the winners from the media got 19.1km/L on the D-Max and 16.9km/L on the MU-X.
"The 2019 Isuzu Fuel Eco Challenge Car Club Edition attempts to bring together the best drivers and the best engine, and the spirit of camaraderie that exists in every thriving car club makes the exchange of sound knowledge and driving skills from one owner to the other that much faster and more effective," Oyama added. "Your members' achievements would also serve as an inspiration and motivation for the motoring public in general. It is a very timely reminder that, despite the prevailing volatility of fuel prices in the market, fuel-efficient drivers can still have control over their fuel expenses."
The second leg of the challenge was held on August 10 together with Team Isuzu Pilipinas. The third leg—happening this Saturday, August 17—will host members of Team Isuzu Car Enthusiasts.
Congratulations to all the winners, and best of luck to all the participants in the next leg!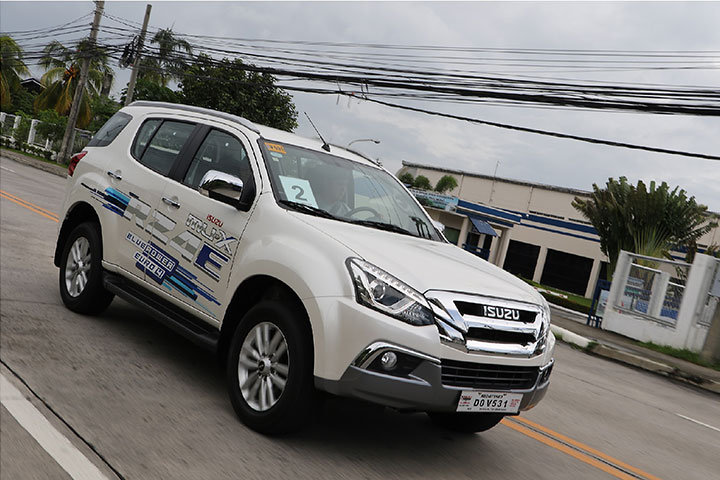 ADVERTISEMENT - CONTINUE READING BELOW ↓
Recommended Videos