The conclusion of this year's Subaru Festival the past weekend meant one other thing: The Subaru Palm Challenge has come to a close as well, and the finalists who will represent the Philippines during the regional finals in Singapore have been determined.
Of the hundreds of hopefuls who came over to Bonifacio Global City to test their luck and endurance, the 10 who emerged victorious were determined after just eight hours—you can thank Saturday's unforgiving weather for that. Check out the complete list of finalists and their respective times below:
2019 Subaru Palm Challenge: Philippine face-off winners

RANK

NAME

TIME

1st
Reggie Purugganan
8:14:50
2nd
Nikko Paolo Blancada
8:14:41
3rd
Don Marc Gerard Pantaleon
8:13:25
4th
Lordgie Vallente
8:12:48
5th
Isaah Kevin Locsin
8:11:48
6th
Filmark Bernante
8:11:29
7th
Mark Alber Guballa
8:10:41
8th
Joaquin Ireneo Fabros
8:10:29
9th
Carlo Talahib
8:10:21
10th
Cyrus Corpuz
8:07:30
This year's finals will be held at the Ngee Ann City Civic Plaza from November 2 to 5, and it marks the 18th iteration of Subaru's annual competition. The aforementioned finalists will officially be part of Subaru Team Philippines and will duke it out against 400 competitors from Singapore, Cambodia, China, Hong Kong, Malaysia, Taiwan, Thailand, and Vietnam. The coveted regional crown, as well as a Forester 2.0i-L, will be up for grabs in the regional finals.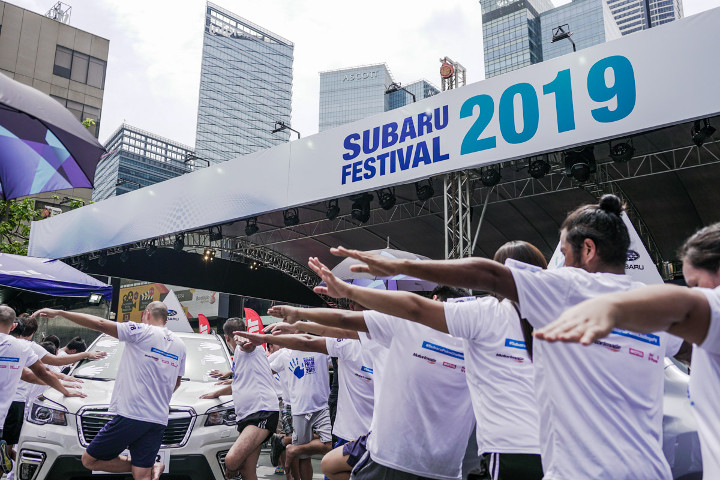 Continue reading below ↓
Recommended Videos
Will this be the year that a Filipino finally brings home the bacon? If you want to stay in the loop, watch this space because we'll be providing you with coverage and updates once the festivities kick off in a few weeks.