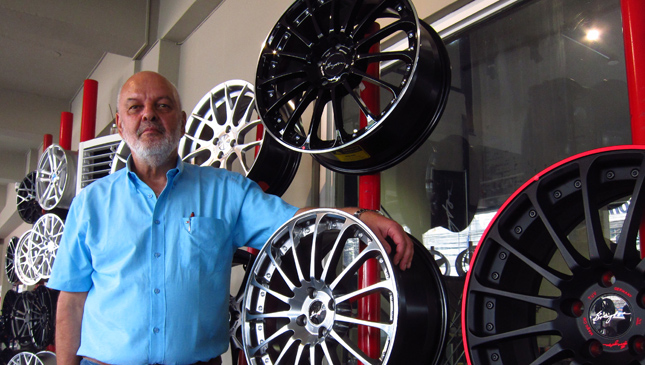 Breyton Wheels has a very rich history that goes back 35 years. In fact, some designs are 20 years old, and are still selling well up to now. The company is known as an aftermarket supplier that caters to BMW and Mini enthusiasts. Edmund Breyton, managing director of the company, is a huge fan of BMW, and his wheel designs are penned specifically for them. In case you are wondering, Edmund is an engineer who used to design aero parts for AMG.
Breyton Wheels wants to expand its presence in this region, so it partnered up with Sam Liuson's Concept One/Wheel Gallery. If you drive a BMW and a Mini, and are looking for a quality set of wheels, you now know where to go.
Continue reading below ↓
Recommended Videos
A good question came up during the press conference. Are modern wheels getting stronger and lighter? You would think that this is the natural evolution of engineering, but that's not necessarily the case. Some aftermarket wheels are getting heavier, actually, but that is because cars are getting heavier, too. A super-light wheel isn't a good match for a heavy midsize sedan like a BMW 5-Series, for example. Modern safety equipment adds so much weight, wheels have to be tough enough to handle that. But if the car in question is an M3, then Breyton Wheels has a lightweight design built for that application. Again, it all depends on the car.
And this is what separates this company from the rest of the competition. The wheel designs are matched to the car that they will be mounted on. Lots of research goes into that. Owners can rest easy, knowing that the wheel-load limits match the application.
Breyton Wheels—which are manufactured in Malaysia, Taiwan, Italy, and China—are TUV certified and are sold in Germany. If it can pass those stringent tests with flying colors, then you know that you have a quality product. There is a standard price for all wheels, of course, regardless of where they are manufactured.
"Quality has to be number one," says Edmund. We don't doubt it.