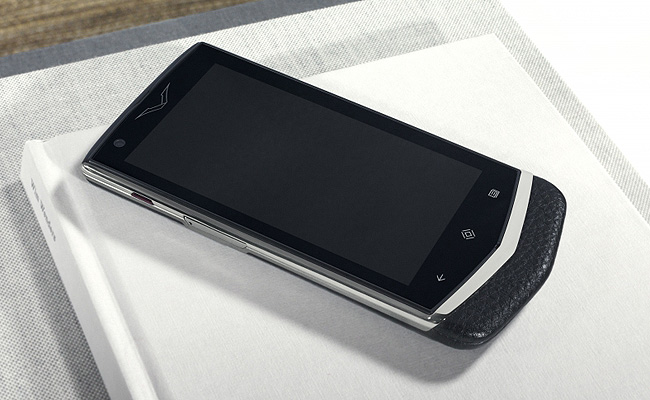 After creating luxury mobile phones with Ferrari, Vertu has signed an exclusive five-year partnership with Bentley, with the first "Vertu For Bentley" smartphone scheduled to be launched in October.
The partnership between the two companies will see the production of a new series of luxury smartphones that "will be distinguished by the unparalleled design, craftsmanship, contemporary elegance, outstanding performance, and integrated technology, which are the hallmarks of both companies."
After the launch of the first product to be born out of the partnership, four more distinctive luxury smartphones--"each of which will encompass authentic and iconic Bentley design elements and luxury lifestyle services"--will go on sale to the public. For Bentley owners and enthusiasts, an application will also be included in the smartphones that will feature exclusive content from the British carmaker.
"Bentley's new partnership with Vertu brings together two world-leading brands defined by their commitment to performance, luxury and customer experience," said Bentley Motors chairman and chief executive Wolfgang Durheimer. "The collaboration expands Bentley's luxury range into the cutting-edge world of mobile communications and offers customers a new way to experience the world of Bentley."
How much will these phones be? There are no final figures yet, but we reckon it's in the neighborhood of $10,000 apiece. Yes, that's a lot of iPhones.
Continue reading below ↓
Recommended Videos