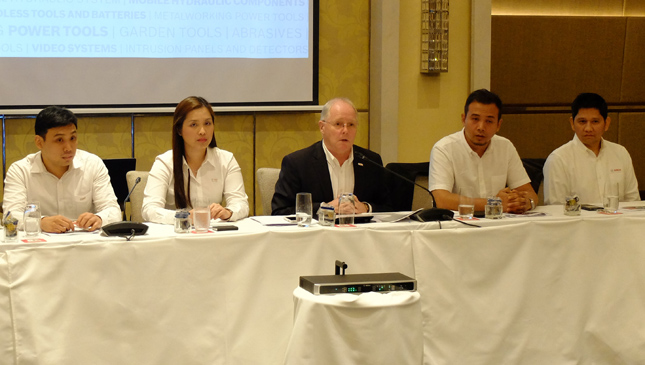 Bosch Philippines announced in a press conference earlier today that it had opened 30 new car service and diesel centers in the country over the course of 2015. This was in line with the German company's initiative to sustain growth in its automotive aftermarket division, which saw a significant double-digit gain in the same time frame.
Statistically, the Philippines continued to be one of Bosch's best-performing markets. The company experienced a 35% growth in the country last year, increasing its revenue by 35% compared to 2014. The impressive showing was partially driven by the mobility sector--the second biggest contributor next to consumer goods.
To help solidify its distribution network, Bosch is also looking into expanding its operations to Baguio, Iloilo and Cagayan De Oro. This is in addition to its business hubs already operating in Cebu, Davao and Metro Manila. The move should further increase the company's workforce in the Philippines, which grew by 50% and now totals 460 associates.
The opening of the new Cagayan De Oro business hub is scheduled for August 2016. It will feature showrooms, training and sales facilities, and after-sales support for Bosch products. Basically, the company is doing everything possible to make the brand and its products more accessible to its customers.
Bosch Philippines managing director Andrew Powell expressed confidence that their expansion efforts will prove fruitful and continue to drive growth in the region. "It's a very exciting time to be in Southeast Asia right now, particularly with the Philippines contributing strongly to Bosch's growth in the region," he said.
ADVERTISEMENT - CONTINUE READING BELOW ↓
The executive also cited the importance of the automotive sector, calling it the "driving force" in the Asia-Pacific.
Lastly, Bosch has established two new units to help spur future growth: an operating unit for two-wheeled vehicles, and a separate unit for commercial and off-road vehicles. "These are two areas we believe have a strong possibility for growth," Powell said.
Photo by Drei Laurel