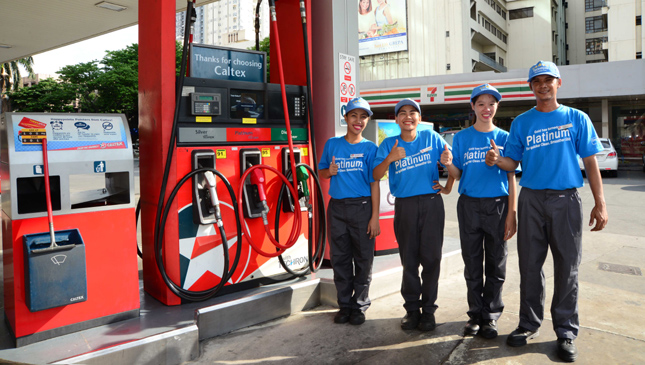 Caltex customers might begin to notice something different about the fuel being pumped into their cars. Well, okay, maybe not--but their engines definitely will. This week, the company introduced its new and improved Caltex with Techron, now with Clean and Glide technology.
The fuel--developed to further clean and protect engines--supposedly provides motorists with better economy, more power, lower emissions and improved overall performance. To do this, the fuel utilizes added "friction modifiers" that protect metal components by reducing friction.
According to the company, laboratory testing showed that the new fuel samples from Asia-Pacific with Clean and Glide technology reduced metal wear and friction by an average of 31% more than its predecessor. The product also underwent 600,000km worth of real-world fleet testing to ensure its quality. Caltex calls the new product its best gasoline yet.
Chevron Philippines country chair Peter Morris says the all new Techron continues the company's commitment to improving its product offerings. "For motorists, a quick Caltex stop now delivers gasoline grades that help treat their respective cars right, providing additional benefits without compromise."
The company even enlisted former Mythbusters presenter Grant Imahara to show the benefits of the new Clean and Glide technology. Caltex says we should be seeing the former Discovery Channel star on television with its new product soon.
Continue reading below ↓
Recommended Videos
The improved Techron with Clean and Glide technology replaces the fuel's existing variant, but will use the same pricing model. It will be available across Asia-Pacific and South Africa beginning today, July 1.