Year in and year out, the Specialty Equipment Market Association (SEMA) show has been a haven for outrageous cars and heavily tuned performance vehicles. SEMA 2019's wildest builds were sheer proof of that, and it's one of the main reasons why gearheads the world over anticipate the event each year.
However, the ongoing COVID-19 pandemic has resulted in the cancellation of motor shows and exhibitions across the globe, and the SEMA Show is definitely no exception. Now, the organization has made it official—there will be no SEMA this year, folks.
The company's statement reads: "Due to COVID-19 and concerns that event facilities and services will be unavailable, the SEMA Show will not be taking place in 2020.
"While both event organizers and industry members have been working tirelessly to deliver an outstanding SEMA Show in November, mounting uncertainty has rendered continuing with the event inadvisable. SEMA expects the decision will bring much needed clarity to an uncertain picture and will help exhibitors, attendees and partners plan accordingly."
Continue reading below ↓
Recommended Videos
The organization mentioned how survey results show that there could be public interest in a virtual show, so it will be working alongside industry members to look into the matter and the possibility of the said virtual event.
"The SEMA Show is committed to furthering businesses in the automotive specialty equipment market, and to providing manufacturers and buyers with the best opportunity to connect, promote new products and discover new trends," said SEMA president and CEO Chris Kersting. "We appreciate the spirit, hard work and innovation our industry puts into the SEMA Show each year. While we are disappointed circumstances prevent us from hosting the Show in November, we look forward to getting everyone together in 2021 for another outstanding event."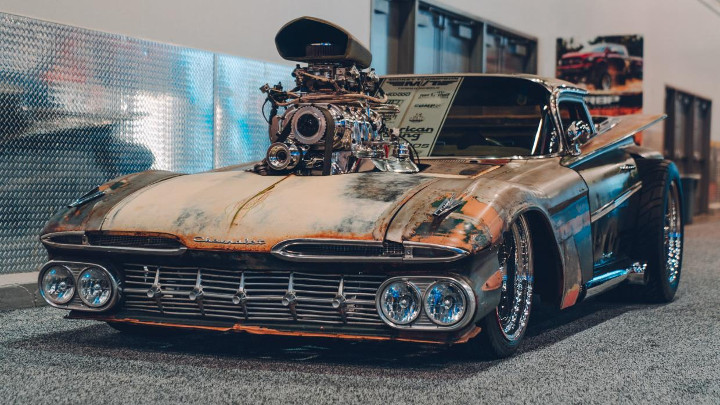 The news doesn't actually come as a surprise, but it's definitely a bummer. What do you think? Were you looking forward to this year's show, too?