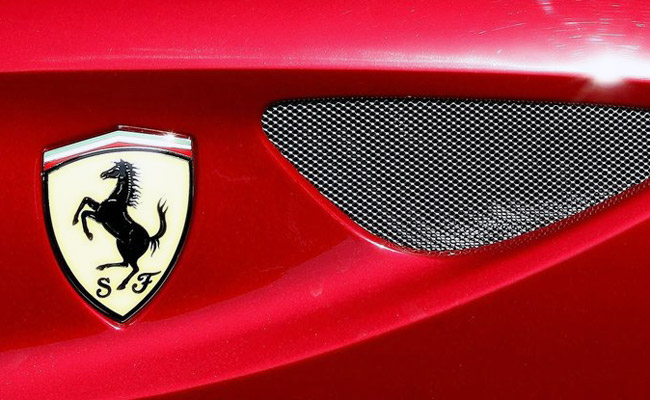 Let's face it: A vast majority of us car enthusiasts will never get the chance to drive a Ferrari car. A cruel fact, but there's no sidestepping that fact. That's just the way it is.
Well, if you can't possibly drive a Ferrari, wouldn't it be nice if you could at least ride one? And by ride one, we mean a moving Ferrari--not a static unit at some motor show.
If you're a Ferrari fan and have been dying to know what it feels like to ride a Prancing Horse, this could be your chance to experience exactly that. Top Gear Philippines, in partnership with Ferrari distributor Autostrada Motore, is giving five (5) readers a rare opportunity to be driven in a Ferrari around Bonifacio Global City--with Autostrada Motore executive director Marc Soong performing driving duties no less.
What's the catch?
Nothing much. Four (4) of the above-mentioned readers will just need to win a small photo competition, the rules of which are simple:
Submit a photo (horizontal, preferably 960 x 720 pixels) of an image that conveys "FERRARI" without using the Italian carmaker's brand logo or any of its car models. In other words, you will have to use your imagination and creativity in composing a photo that depicts the kind of exhilaration and passion commonly associated with Ferrari. For example, you could take a photograph of a gorgeous lady in a little scarlet dress, or a basketball player in a red jersey emphatically throwing down a dunk. The color red is not a requirement, but being the color most commonly linked with Ferrari, the use of it would make the task easier.
ADVERTISEMENT - CONTINUE READING BELOW ↓
Submit your photo to topgear@summitmedia.com.ph on or before September 24 (Wednesday). We'll post the best ones on our Facebook page, and then the four photos to get the most number of likes will win for their senders the Ferrari ride. The senders of the four best photos will be driven by Marc in a current Ferrari model around BGC on October 3 (Friday). They will also be entitled to bring one companion each to accompany them to our 10th anniversary party at the Black Sheep bar after the Ferrari joyride.
Now, we said earlier that there would be five lucky readers. Who's the fifth one? Well, Marc Soong wants to reward one reader who has been posting sensible and positive comments on our Facebook page. Like most of us, Marc is also tired of seeing negativity on social media, particularly on our page which he follows regularly. And so Marc will choose one reader among our Facebook followers, who has consistently exhibited intelligence, decency and objectivity in his or her posts. This person--who will also get to bring one companion--will be announced together with the four winning photo-senders.
Needless to say, we request that only those who can make it on October 3, join the photo contest. Please do not submit a photo for consideration if you already know that you won't be able to show up on the said date should your entry collect the most number of likes.
Let's go!