The Tamiya scene in the Philippines lives on, and the Tamiya Mini 4WD Asia Challenge held last July was proof of that. The culture also continues to thrive in a smaller, more local scale as well, as evidenced by the recent East Time! Mini 4WD Race Tournament that took place a few weeks back.
Spearheaded by RDM Racing Hub and Topspeed Racing, the event hosted more than 300 attendees from across the Philippines. It is said to be one of the biggest gatherings of Tamiya enthusiasts in the country.
"We set a pre-registration for this event so we could estimate how many attendees we'll be expecting, but it came as a surprise that with pre-registrants alone, we already hit our target," said event project head Jonathan Cruz.
Continue reading below ↓
Recommended Videos
Cruz also mentioned that instead of catering to a dominantly male demographic, their next event will be aimed at attracting a younger audience and have a more family-friendly vibe. "With our dream of taking these Tamiya tournaments nationwide, we hope to also influence people of all age and gender. As Tamiya continues to introduce new products and technology, it will surely get everyone more interested in the craft," he added.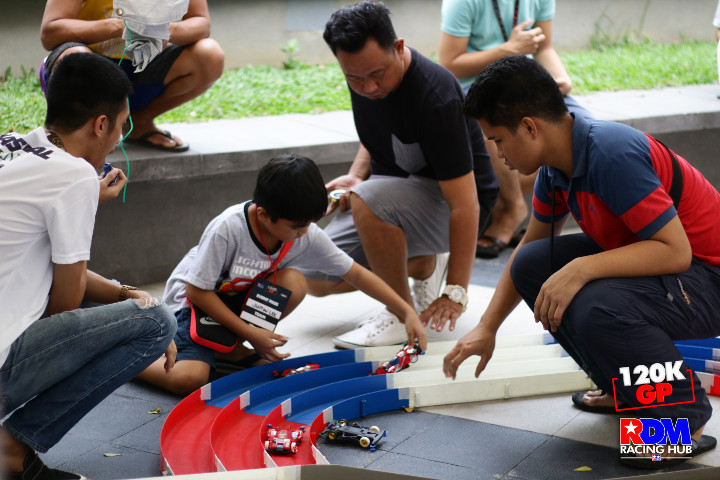 After almost 24 hours of racing and competing for P120,000 cash and a coveted Tuffcase, the winners in each category were determined. You can check out the full list below.
Speedtech
Champion: Jan Philip Taeza (Nueva Vizcaya)
1st Runner Up: Orlando Seachon III (Cainta)
2nd Runner Up: Joseph Dominic Salcedo Zamuco (Pangasinan)
Prostock FM
Champion: Leonel Laurente (Makati)
1st Runner Up: JB Avenido (Bulacan)
2nd Runner Up: Leonel Laurente (Makati)
Prostock Non-FM
Champion: Justin Mariano (Cavite)
1st Runner Up: Thirdy Dealca (Quezon City)
2nd Runner Up: Jervin Carino
Super High-speed
3WD Category
Best Time: Derric Recilla Palomares (Muntinlupa)
2nd Best Time: Marvin dela Cruz (Bulacan)
3rd Best Time: John Paul Suba (Caloocan City)
4th Best Time: Mark Jayson Daez (Quezon City)
4WD Category
Best Time: Charles Coyoca (Cavite)
2nd Best Time: Charles Coyoca (Cavite)
3rd Best Time: Eljay Rol (Valenzuela City)
Congratulations to RDM Racing Hub, Topspeed Racing, and all the winners!