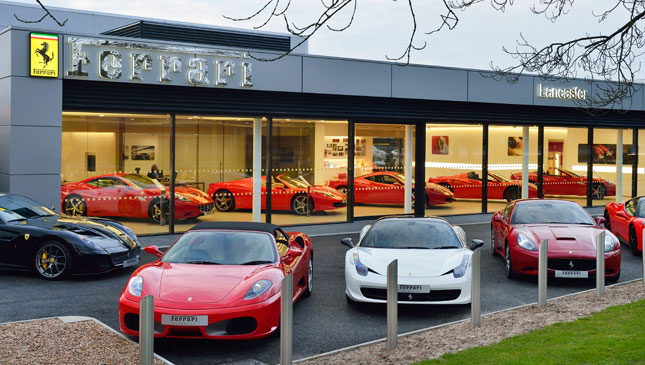 At the risk of sounding too technical, stock trading is essentially putting in a bit of money into a publicly listed company through its stock offerings and becoming a "part-owner." It involves following the movement of shares to try and predict when the price will go up or down. This way, you can either buy more or sell--in the hopes you've made some profit. And if you're looking to invest in a company, you might want to consider putting in some money into Ferrari.
Yes, Ferrari--the Italian supercar maker. If you've been following the business reports, you may have read that Ferrari will be making 10% of its company available to the public. While earlier news stated that this was supposed to happen earlier this year, the initial public offering (IPO) has now been pushed even further to October.
According to Fiat Chrysler Automobiles CEO Sergio Marchionne, the Ferrari IPO will be delayed due to tax reasons. This is because FCA (Ferrari's parent company) made its own stock offering a year ago--on October 13, 2014. And under the law, a company can only make additional offerings a year after.
Whether the IPO was made earlier this year or set to happen in October, the question is: Why make the public offering? Well, as mentioned earlier, the public can put in a bit of money into a company and hope to make a few bucks. As for the company invested in, this basically helps them raise much-needed funds and capital. In the Italian supercar builder's case, the money you put in via the stocks you buy may just help fund its next hypercar.
Continue reading below ↓
Recommended Videos
Want to be a part-owner of Ferrari and hope to earn a bit? Wait until October this year. Who knows? You might just make a windfall that's big enough to buy a, well, new Ferrari.