The automotive industry, just like every other industry, took a massive hit from this COVID-19 pandemic. Several carmakers all over the globe have suffered record losses throughout the year, and local manufacturers are no exception.
But the PH automotive industry has seen some slight recoveries heading into the last quarter of the year, as seen in the Chamber of Automotive Manufacturers of the Philippines' (CAMPI) report from October. As a matter of fact, the group said in its statement last month that it expects to hit its revised vehicle sales forecast for the year.
That should be music to a lot of companies' ears, right? Well, what now makes things even better is that the industry is expected to see double-digit growth in 2021 according to Fitch Solutions Country Risk and Industry Solutions' assessment of the data from the ASEAN Automotive Federation.
Fitch said that the demand for vehicles has steadily increased over the past few months. In its report, it forecasted vehicle sales in 2021 to expand by 21.5%, which is actually even higher than its initial 10.2% growth estimate for the year.
Granted, the expected growth in 2021 will be based on a year-on-year comparison with 2020's abysmal numbers, but the forecasts still give us an idea of how much the industry will be able to recover even further in the coming years.
Continue reading below ↓
Recommended Videos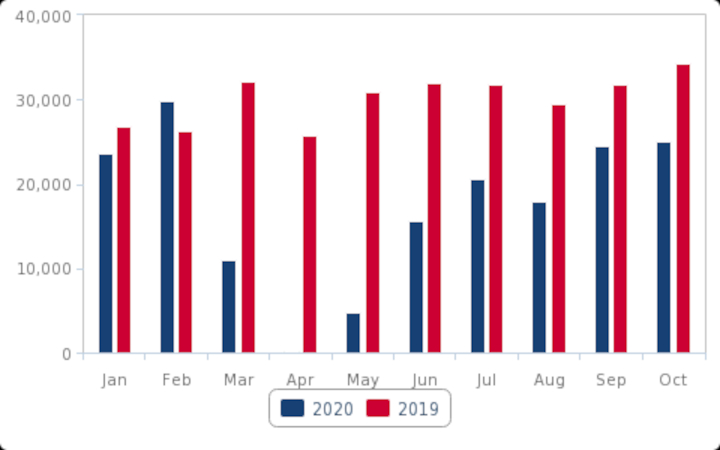 Fitch also reported that passenger vehicle sales are expected to increase by 18%, while commercial vehicles (CV) by 23%, with the latter expected to comprise the bulk of total sales throughout the decade.
The report said that this increased sales performance of commercial vehicles will be due to the government's plans to reboot the economy with an infrastructure-focused approach.
"Our Infrastructure team believes that the Philippines will continue to be one of the fastest-growing construction and infrastructure markets in South East Asia, as strong support for the industry coming from the government's ambitious 'Build, Build, Build' infrastructure plan leads to an uptick in construction activity.
"They also expect construction industry real value to grow by 9.2% in 2021 from a decline of 7.8% in 2020. This will result in construction activity driving demand for CVs going forward. The CV segment will therefore lead the growth of total vehicle sales in 2021 and within our 2021-2029 forecast period."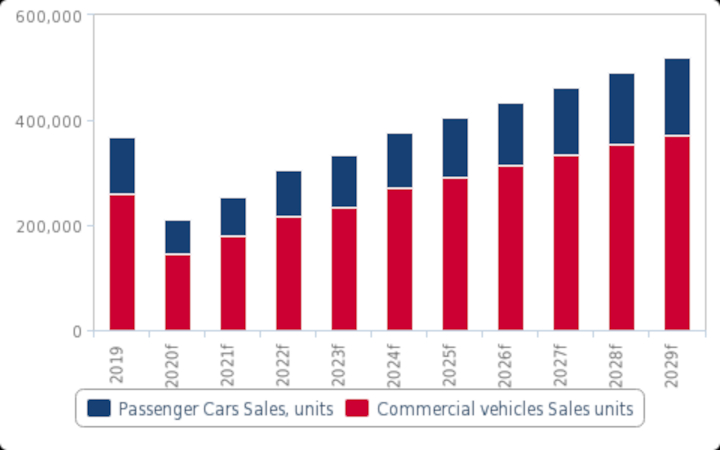 Fitch also mentioned that before the pandemic struck, it was expecting the government's PUV modernization program to lead the CV growth in the market. However, due to the adverse effects brought about by the global health crisis, it now expects the PUVMP's supposed boost to be muted in 2021.
Lastly, Fitch also stated in its report that even if the industry does observe significant growth next year, the numbers will still remain below the pre-pandemic levels until 2024.
Care to chime in on the matter, readers? Share your two cents in the comments section.